If you've been keeping up to date with CSCCE news lately, you'll know that our staff team has doubled over the past year (meet Cat, Emily, and Maya!). It's a really exciting time to join our team, especially if you have a background in open-source scientific software, open-source STEM hardware, or open data and are keen to grow as a trainer.
TL:DR
We're looking for a Lead Trainer and Curriculum Developer to join our team and work with us to continue developing and delivering the POSE Training Program.
Key skills: Experience training in a virtual setting; experience developing curricula; and a background in open-source STEM applications.
The deadline for applications is Friday, 26 May 2023, with interviews in June and an ideal start date in July.
To apply, send your resume or CV (no more than two pages) plus a cover letter describing why you are interested in this role at CSCCE to info@cscce.org.
About the role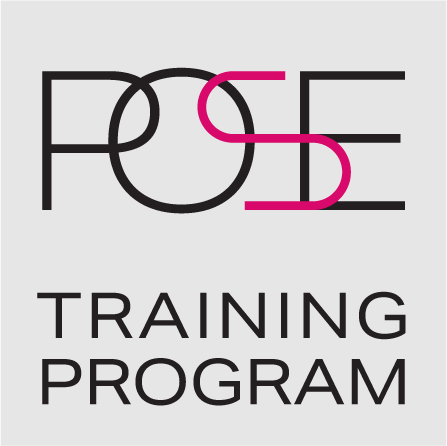 NSF's Pathways to Enable Open Source Ecosystems (POSE) program is a brand new program, launched to enable open-source products (small-scale projects typically maintained and updated by a small team) to scale to larger, sustainable Ecosystems (which engage a wider community of users and contributors) and identify the business models and organizational set-up that will support the thriving of their open-source software, hardware, or data project. In Phase I, awardees have one year to consider how to scale their products, and CSCCE is providing a training program to help them think through the key topics.
In April/May of 2023, we piloted a version of the POSE Training Program for 70 Phase I awardees of NSF's Pathways to Enable Open Source Ecosystems program. Based on feedback from participants in the pilot, as well as ongoing conversations with NSF and existing research already conducted by the POSE training team, we will deliver a full, longer-form POSE Training Program curriculum later this year. In this program we'll be working with invited speakers, interviewing project leaders, and starting to seed a robust body of knowledge (and a community of practice!) for this critically important area.
In this exciting role, you'll be pivotal to moving this work forwards! You will work with a team of dedicated professionals at CSCCE, as well as our collaborator and lead PI Karthik Ram at UC Berkeley, to develop and deliver this full curriculum for leaders of a wide range of scientific open-source projects as they scale into Ecosystems. The POSE Training Team includes Training Program co-PIs Lou Woodley (CSCCE's Founder and Director) and Camille Santistevan (CSCCE Director of Learning), as well as operations team members, Cat Dayger (CSCCE Director of Operations and Technology), and Emily Lescak, Project and Community Manager for the POSE Training Program. Other members of the CSCCE team are also involved in the delivery of the program when their specific skills are required (meet the CSCCE team).
Initially, you'll be focused on developing materials to support the delivery of the expanded training program – in which you'll be supported by our Communications Director and Content Archivist, Katie Pratt. These materials will include resources that will be publicly shared and reusable, such as case studies and interviews, as well as training materials. Once the Training Program commences, you will be involved in course delivery – engaging with learners, coordinating activities, and presenting materials in concert with Lou, Camille, and Karthik.
About you
We're looking for someone with 3-5 years' experience in a virtual teaching role, preferably within an open-source context. We use a range of technologies to deliver the course, including the learning management system Canvas, so familiarity with this or similar platforms is extremely helpful.
Since we are a community-centric organization with a STEM focus, relevant experience in these areas is also a big plus (e.g., through the completion of an advanced STEM degree or relevant work experience). And, if you haven't already taken CSCCE's foundational training, Scientific Community Engagement Fundamentals (CEF), you will take part in the next available cohort.
We have also found that the people who really thrive at our organization are those who are already comfortable working remotely (we are an all-remote organization by design), take ownership of their work to create new and impactful solutions, and communicate clearly and transparently with colleagues, clients, and training participants.
Find out more…
You can find the full job description here, and we're happy to answer any questions you might have about the role at info@cscce.org. When you're ready to submit your application, please send a CV or resume of no more than two pages, along with a cover letter addressing why you are interested in the role and our organization, to info@cscce.org.
The deadline for applications is Friday, 26 May 2023, and we will begin interviews in early June. We hope to have the new hire onboard by mid July.