In 2016 we carried out a survey of over 100 scientific community professionals to determine more about their career paths to date, their skill sets and challenges.
For this survey we partnered with The Community Roundtable, who generously let us use and adapt their State of Community Management survey question bank which they use each year to look at corporate communities.
Our findings in brief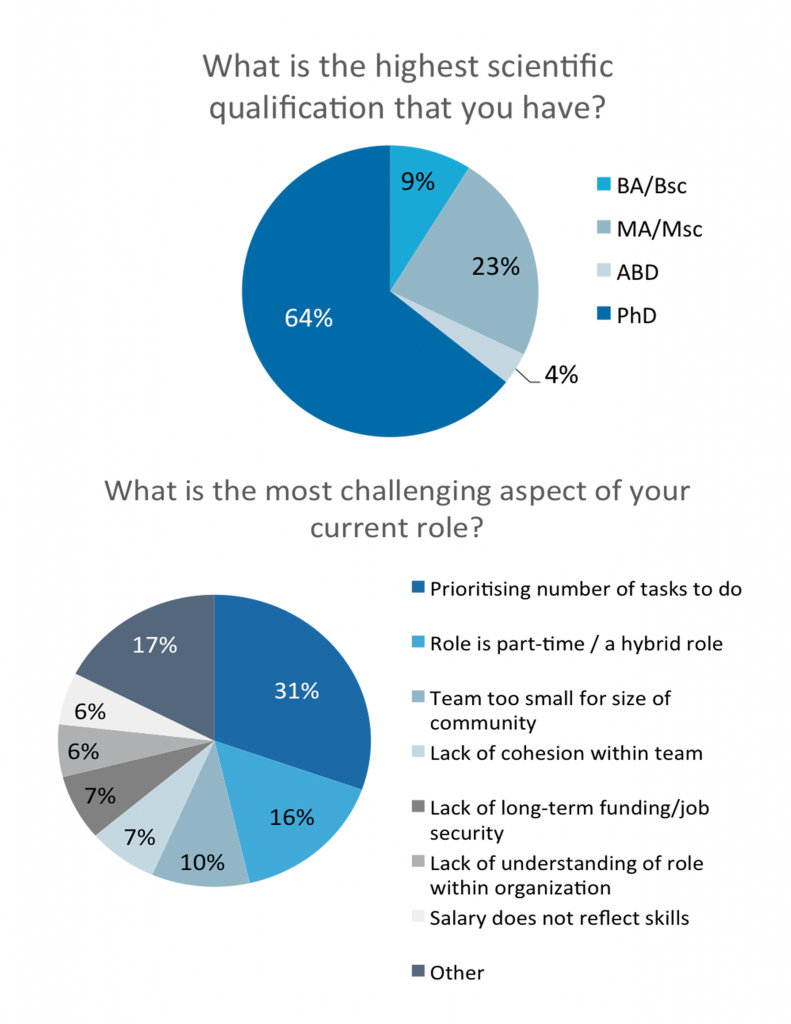 RELATED CSCCE training
We discuss our survey data as part of our trainings in scientific community management (including our latest community profiles project to better characterize scientific communities). Please get in touch if you'd like us to present on this to your organization.