Here you'll find links to our CSCCE newsletters – which include monthly round-ups of activities and resources plus occasional emails about program announcements and deadlines. If you're not yet on our mailing list, you can sign up here.
Monthly newsletters – 2023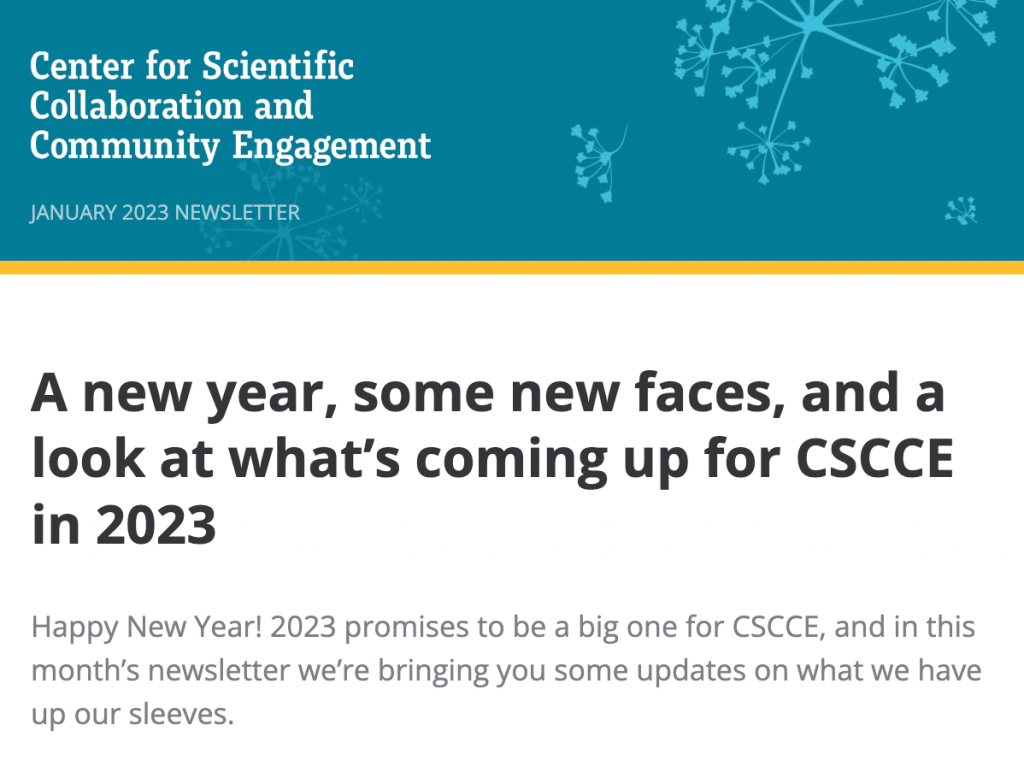 We send out a monthly round-up of activities from the Center plus occasional updates about key deadlines and launches.
2022 CSCCE Monthly Newsletters
2021 CSCCE Monthly Newsletters
2020 CSCCE Monthly Newsletters