Once your community has begun to grow it's likely that you're going to need help from community members in running local events, working groups, technical workshops or other "community champion" activities that support the overall success of the community. But where do you start when planning for these activities?
Guidebooks, reports, and survey results
What are community champions?
Community champions are emergent leaders – members of a community who wish to take on additional activities in support of the community. Usually, to successfully support these individuals community managers organize a program in which the champions may alternatively be called fellows, ambassadors, or advocates.
To learn more generally about why champions are necessary for community success, check out the CSCCE Community Participation Guide, and its companion guide, which describe the CHAMPION mode in detail.
by Lou Woodley and Katie Pratt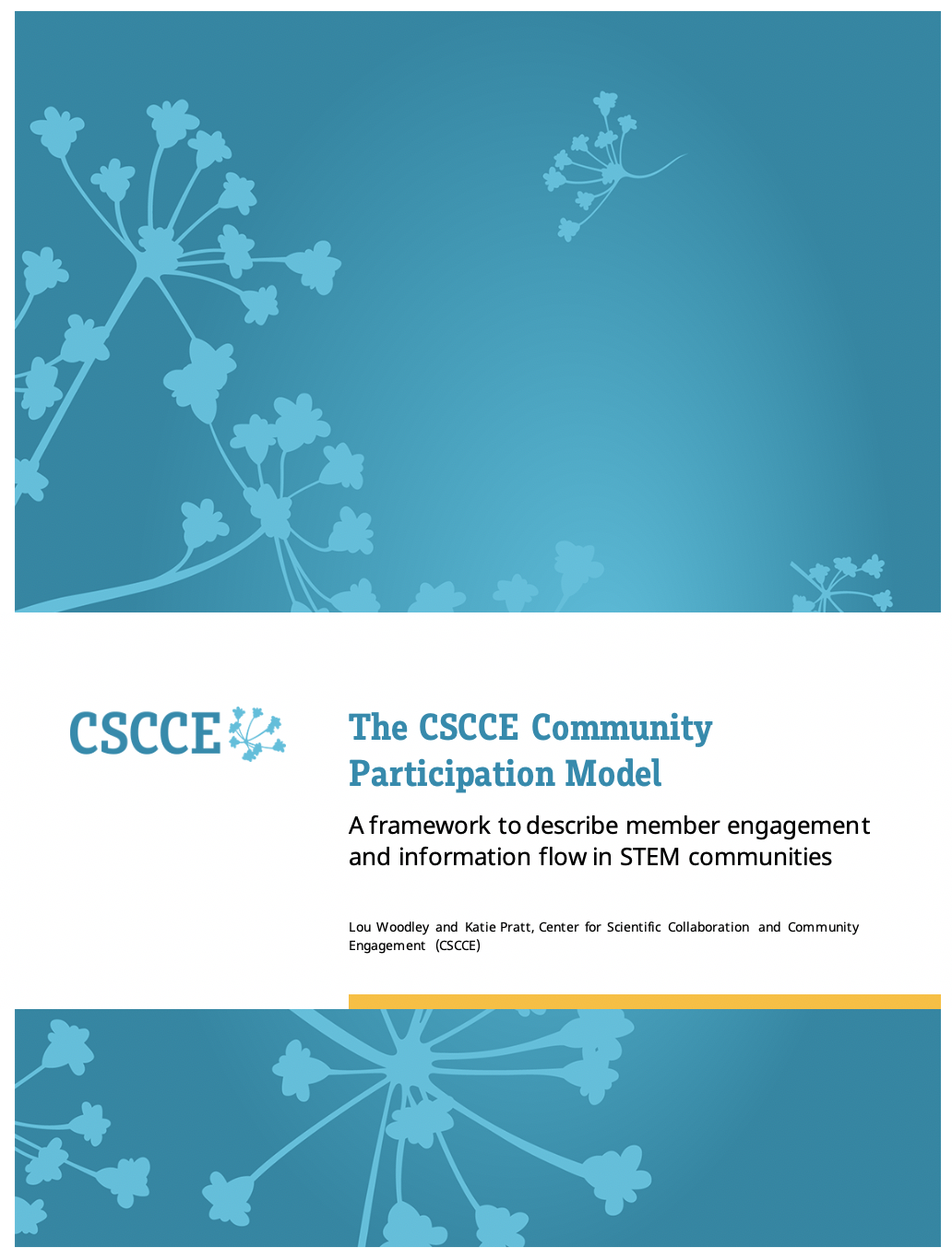 The CSCCE Community Participation Model describes four modes of member engagement that can occur within a community and one that can occur outside of it. This guidebook is intended to help you use the model to inform your community member engagement strategy.
by CSCCE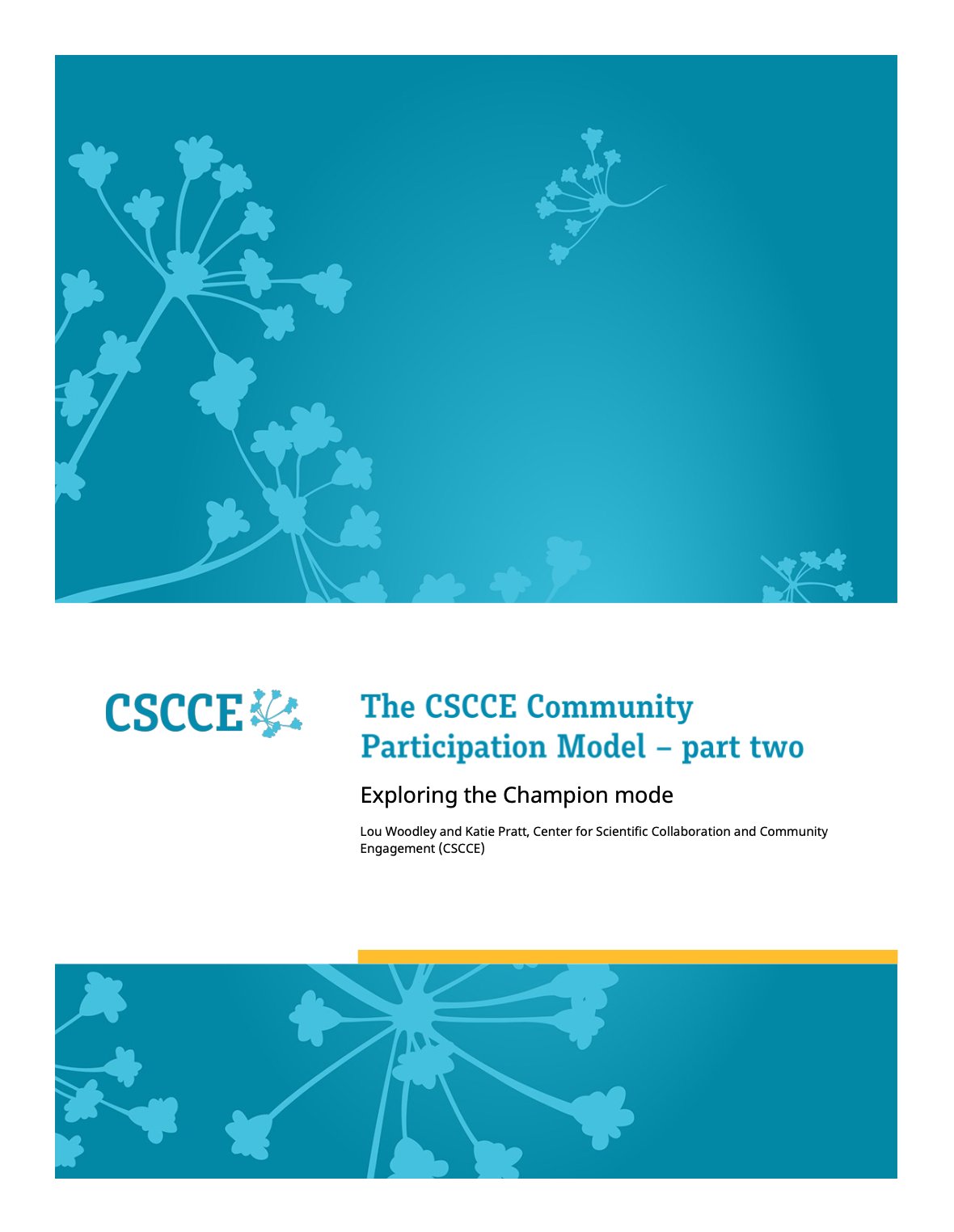 In this companion guidebook, part two, we focus in on the CHAMPION mode, in which emerging leaders within a community act in either informal or formal capacity to MAINTAIN, GROW, or EVOLVE the community.
What do community champion programs look like?
In 2017, the Advocacy Ninjas CEFP project team comprised of Stephanie O'Donnell, Heidi Olds, Allen Pope, Gabrielle Rabinowitz and Rosanna Volchok created a survey to better understand what champion programs (at the time, they referred to them as advocacy programs) look like within scientific communities.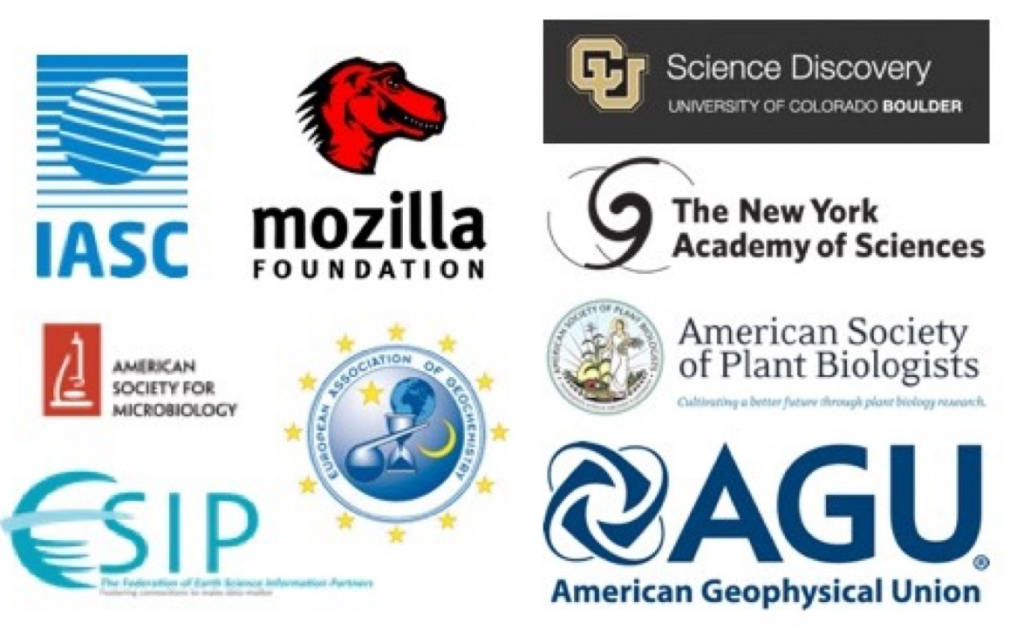 They collected data from 37 scientific community managers who work at academic, non-profit, industry, and government sector organizations. They asked 22 questions that addressed the following areas:
Overall Community and Membership Characteristics
Advocacy Program Characteristics
Recruitment for Advocacy Program
Incentives and Support for Advocacy Program
Success Metrics for Advocacy Program
They found, among other things: Older programs had the biggest budgets while newer programs offered more incentives for involvement; Program size, community size, and resources may be correlated; And some program characteristics hold similar across various budget sizes, while low budget programs tend to represent smaller communities with fewer internal resources.
For an overview of the project, watch this presentation from co-authors Rosanna Volchok and Allen Pope:
Download the full report:
by Rebecca Aicher, Melanie Binder, Heidi Laješić, Stephanie O'Donnell, Allen Pope, Gabrielle Rabinowitz, Rosanna Volchok, and Lou Woodley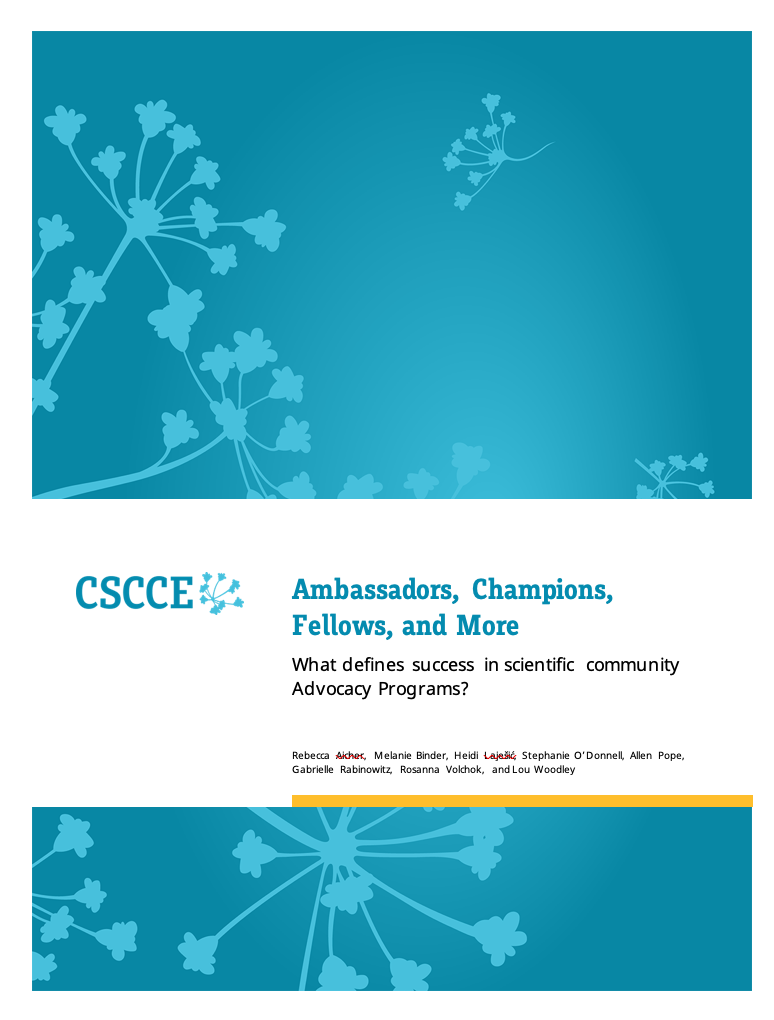 This report presents data on the scope, characteristics and efficacy of ambassador programs in STEM, which was collected and analyzed by the CSCCE CEFP "Advocacy Ninjas" Project Team.
What motivates community champions or super-users?
The Busy Bees project team of the CEFP2019 cohort comprised of Toby Hodges, Naomi Penfold and Kathryne Woodle with support from Lou Woodley, created a survey to better understand the motivations of community super-users or ambassadors (which we now refer to as champions). You can learn more about the project from this presentation during the March 2020 community call.
Blog posts
Additional CSCCE resources
Resources for reuse
CSCCE staff have produced various guidelines and how to guides to support community champions within the CSCCE community of practice. The following resources are licensed CC BY and are available for reuse with attribution. We intend to share more resources in 2021 as our working group (see below) comes together.
Community champions working group
CSCCE has a newly-launched community champions programs working group. To find out more about the group, please drop us an email: info@cscce.org.