In December 2022, CSCCE received funding from the Chan Zuckerberg Initiative as collaborators on a grant to create a collaborative cloud infrastructure service for bioscience researchers in Latin America and Africa. The project is being led by 2i2c, and also involves The Carpentries, Invest in Open Infrastructure (IOI), MetaDocencia, and Open Life Science (OLS).
CSCCE has two main roles on the project. Firstly, we are supporting the international, multi-stakeholder team in establishing how they want to work together – and will be sharing some of those learnings externally so that other complex projects might benefit. And secondly, as part of the strategy team (with 2i2c, OLS and IOI), we'll be considering the models for community engagement and governance being used in delivering the project locally. Again, we hope there will be much to share about localized community engagement as the project progresses.
We're excited by the opportunity to be very intentional about setting up and reviewing how complex, collaborative work takes place, and this post is our first reflection on what we've learned so far.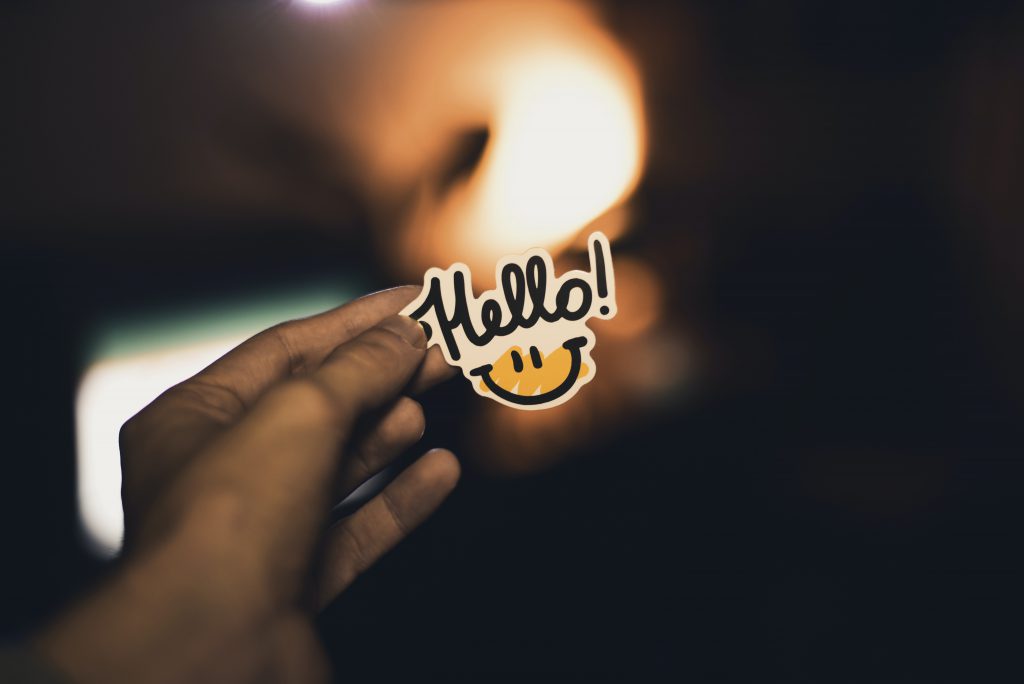 Designing a team onboarding survey
As with many multi-stakeholder collaborations, this project brings together organizations whose staff members know one another to varying degrees. Some are well-connected and are collaborating in other contexts, but others are brand new to their team and to this grant. In order to avoid starting the project with a lot of hidden assumptions that might catch us out later, we decided to begin with a team onboarding survey. The goal of the survey was to get an anonymous snapshot of the current relationships between participants, level of understanding of the work to be done, and preferences about tools to use, how often to meet and how to address any conflict or confusion that might emerge.
The survey required a reasonable time commitment from project participants – it took about 20 minutes to complete – so we were careful to explain its importance in an initial project meeting and follow up email. We also signaled that the submitted data would be analyzed and shared back with the whole project team at an in-person workshop in Buenos Aires several weeks later – which many of the project team were attending and which others were able to join remotely. This was an intentionally transparent process so that the project team could feel shared ownership of deciding which recommendations to implement – and how they wanted to proceed in doing so.
What we learned from the survey
This project involves 25 people representing 6 different organizations. Of those 25, 15 (71%) completed the team onboarding survey, with at least one representative from each organization submitting a response.
We gained a lot of very useful information from the survey – some of which made next steps quite clear, such as near unanimous preferences for which tools we'd use to communicate and get the work done. Responses to other questions suggested areas where more discussion was needed. For example, there was a significant lack of clarity around project goals, timelines, and the decision-making process. This is perhaps to be expected when it was predominantly the project PIs involved in the grant-writing process and detailed communications about the project have yet to occur with the rest of the team now that the work has been funded. We also confirmed our suspicions that while most of the project PIs were well connected to one another – giving the impression of familiarity between organizations – many other project team members were much less familiar with the missions, roles, or individuals at the other participating organizations.
There were also interesting indicators of project commitment – or that could be used as a baseline metric when considering overall project health over time. For example, there was a lot of confidence about the potential of the overall team to deliver on the project, and a strong belief that it will make a significant impact.
How we shared our findings
Since several participants in the project were all attending the CZI Open Science Meeting in Argentina this month, we took the opportunity to convene a hybrid kickoff meeting. CSCCE's Lou Woodley, Camille Santistevan, and Maya Sanghvi co-hosted the event in partnership with the newly hired program manager, Tajuddeen Gwadabe and his supervisor at OLS, Emmy Tsang.
To help the project team members get more familiar, the meeting began with a series of introductions from each of the six organizations involved. Using an interactive Padlet board, each participant added their name, photo, affiliation, and bio to a card within their organization. In turn, a representative from each organization introduced their mission to the whole group, and individuals introduced themselves, as well.
Once we all knew each other a bit better, we took all of the survey data and presented a summary of what we found, highlighting areas of particular interest. And then we synthesized these findings into a series of recommendations for next steps.
Throughout the presentation, folks chimed in with their own thoughts and questions, which underscored the importance of taking time to align as a team and clarify roles and goals. Some comments led to direct actions — project management tasks were delegated, and the beginnings of a playbook were drafted. Others resulted in a list of outstanding questions for future resolution.
Notably, one participant mentioned never having completed a team readiness (or similar onboarding) survey like this before, suggesting that it should become more of a norm for multi-collaborator projects like this.
Recommendations for other projects
We believe this type of onboarding process should be part of all large collaborations, and offer some suggestions if you're now considering something similar:
Don't make assumptions about the preferences or current level of understanding of the project that members of the project team have – consider how to make gaps in understanding or lingering concerns visible (e.g., via an onboarding survey) so that these can be addressed.
Share findings with the whole team (carefully considering the role of anonymity and the potential for harm from any power imbalances) – and create opportunities for the team to react to them and identify and own the next steps together.
Be deliberate about making introductions between team members – and create an artifact of that work that can be referred back to later – perhaps by adding it to a team playbook or collaboration guide. Especially on large teams, it can take multiple interactions to learn one another's names and roles and an artifact will remove the embarrassment of not knowing everyone.
Balance asynchronous onboarding activities such as reviewing the proposal narrative and completing a survey with synchronous ones such as an onboarding workshop to discuss survey results, broker shared understanding and identify next steps together.
Consider carefully whose role it is to create and guide this onboarding – and make it visible in your grant proposal! This work takes double digit hours to do well – make sure you advocate for its importance.
If CSCCE could help with your project, feel free to reach out! info@cscce.org
Next steps
Our next steps on this project are to host a couple of workshops, specifically to help the project team to articulate their core values and what those look like in practice, as well as to discuss different decision-making modes and which are appropriate in what circumstances.
Relatedly, we're also delivering two workshops for CZI grantees in May which will focus on planning or large-scale collaborations. These will cover similar ideas to those mentioned in this post – including team onboarding surveys.