The Center for Scientific Collaboration and Community Engagement (CSCCE) is a research and training center to support and study the emerging field of scientific community engagement.
Scientific community engagement, also known as community management, refers to the human infrastructure that is necessary to support healthy and productive STEM communities. These roles include a range of job titles – from community manager, program manager, and network engagement manager to assistant director of a research center. In all cases, the purpose of community engagement is to connect and empower members to work together towards a common goal.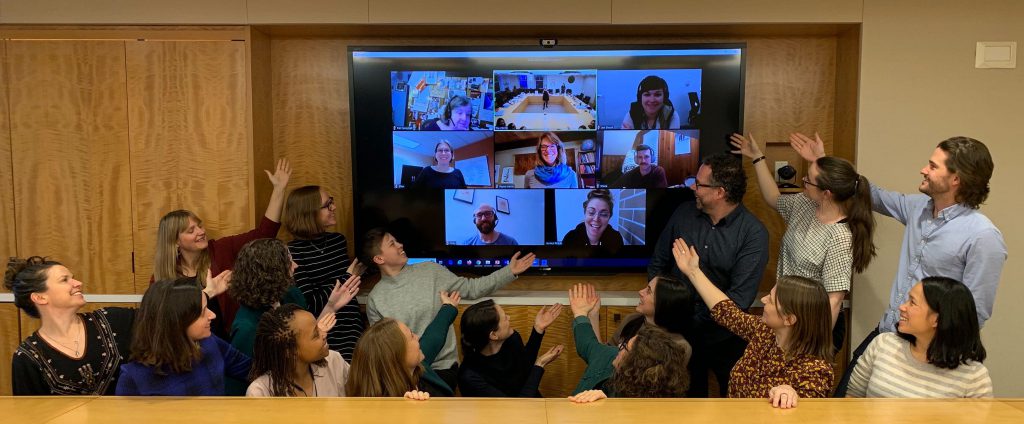 The goal and focus areas of the Center
The goal of CSCCE is to professionalize and institutionalize the role of the community engagement manager within science. All of our activities are in service of this.
Underpinned by an ethos of collaborative, evidence-based activities and the development of network-centric leaders, CSCCE has three focus areas:
Cohort-based learning
Multi-format training options and a community of practice to support scientific community professionals through the creation of shared language and mental models, group reflection, and peer support.
Consultancy and Resources
The development of trusted resources for individuals and organizations working to build or fund scientific networks and communities, and the provision of responsive, contextualized consultancy.
Research
Research to better characterize and support the emerging role of the scientific community engagement manager – including through collaborations with others.
These three areas are tightly interlinked – with the research informing training materials and organizational feedback signposting future areas for research and/or curriculum development.
Join the conversations
We are working to nurture a vibrant community of scientific community professionals and those interested in scientific community engagement. Join the conversations in the following places:
COMMUNITY OF PRACTICE
We host a community of practice of almost 400 scientific community professionals from around the world with programming including a monthly community call. Request to join our Slack group here.
EXPLORE OUR resources
Check out our three-part guidebook on the Community Participation Model:
Download our four-part virtual events guidebook:
Review what other scientific communities look like:
Explore scientific community manager roles