Successful event programming is a feature of many communities – whether that's a monthly community call or an annual conference. But how do you design events that are welcoming from the outset and that promote enjoyable, inclusive interactions between attendees?
Guidebook to virtual events
This guidebook was co-created with members of the CSCCE community of practice. This section focuses on event formats and contains 12 "recipes" for organizing engaging virtual events.
by Lou Woodley, Katie Pratt, Rachael Ainsworth, Eva Amsen, Arne Bakker, Stefanie Butland, Stephanie O'Donnell, Naomi Penfold, Allen Pope, Tom Quigley, and Emmy Tsang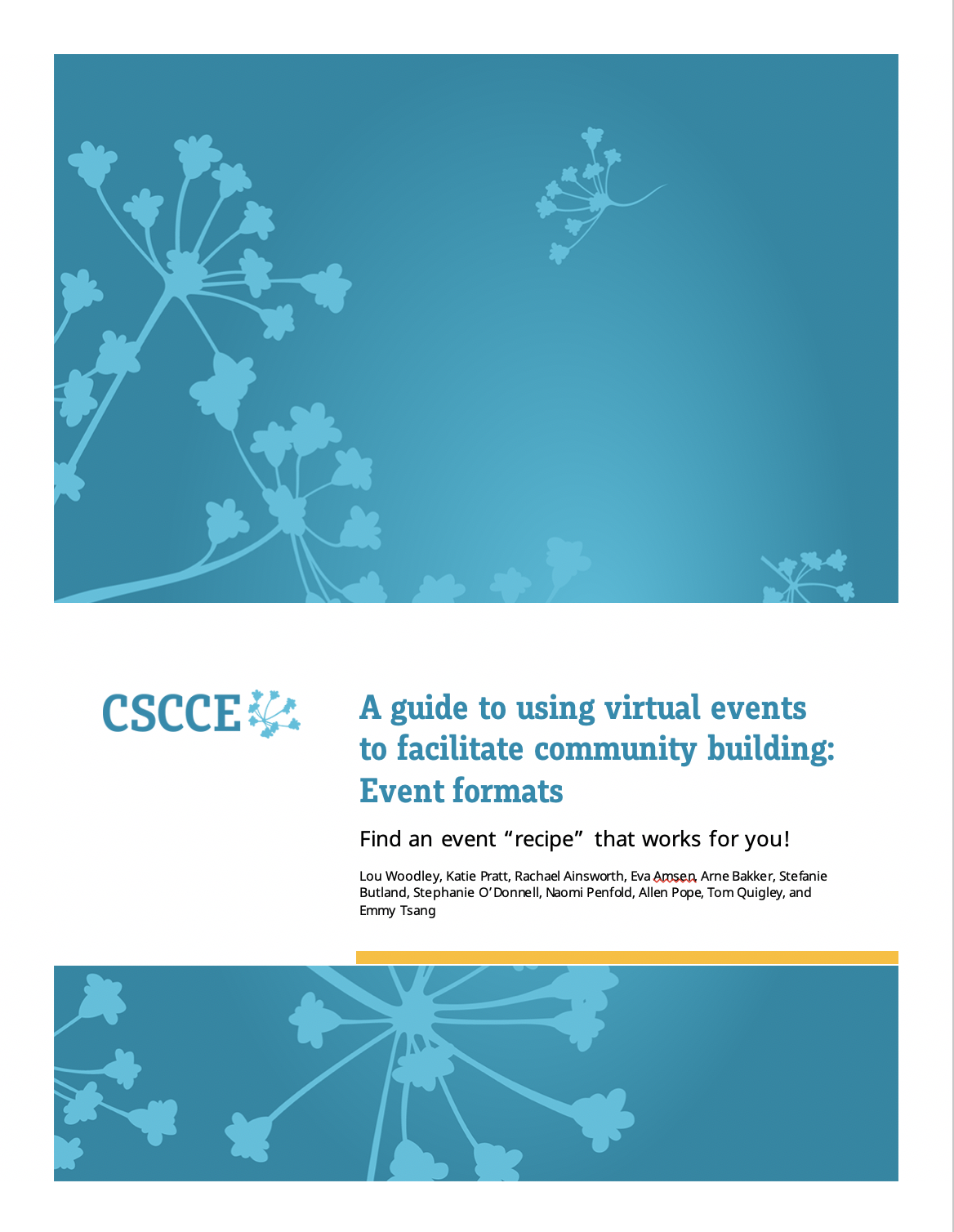 We created this guide to help you host successful online meetings that your attendees enjoy. Our emphasis is on engaging and inclusive events where attendees will feel able and motivated to participate and connect with others.
Guidebook to in-person events
The CALM events project team of Arne Bakker, Chiara Bertipaglia, Megan Carter, Liz Guzy, Leslie Hsu, and Ann Meyer from the CEFP2019 cohort created a comprehensive guidebook to organizing in-person events.
by Arne Bakker, Chiara Bertipaglia, Megan Carter, Elizabeth Guzy, Leslie Hsu and Ann Meyer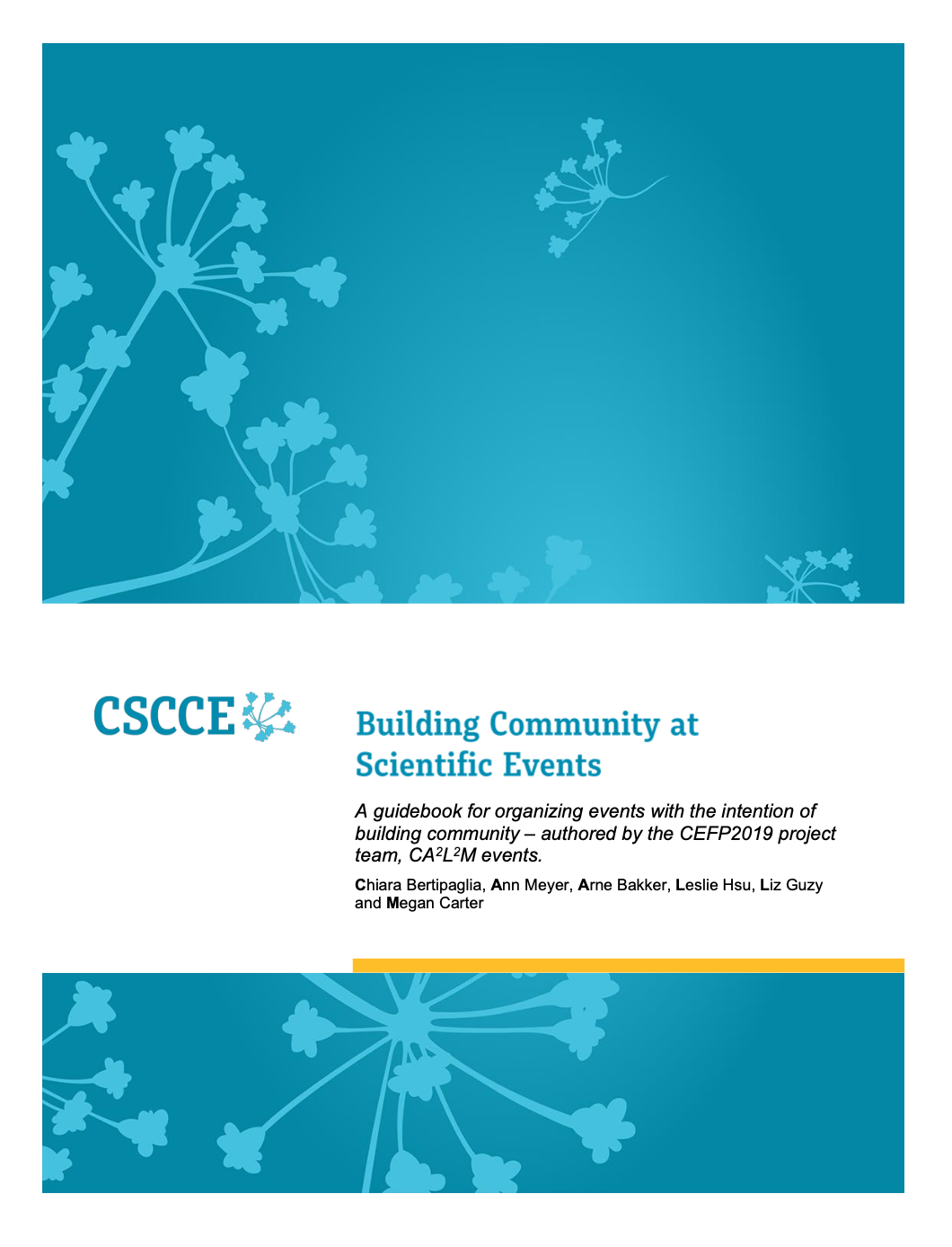 The CALM events guidebook is a comprehensive multi-chapter guide to planning and hosting events of different formats in order to build community.
Blog posts
Event formats
Icebreakers and welcomes
Event programming
Transitioning in-person events ONLINE
Virtual tools trials
Our virtual tools trials bring together interested members of our community of practice to try out platforms that might be useful for convening communities online. Our tools trials are ongoing, so if you have a platform you're interested in trying, or would like to co-host a trial and share your experience, please let us know by emailing info@cscce.org.
After each trial, we share a recap of our findings on our blog, each of which includes a link back to the full collaborative notes document from the trial. Find out more about:
Community call
In July 2020's CSCCE community call we discussed "Planning and evaluating accessible online events" with three speakers from the CSCCE community of practice.
Speakers and their slides
Summary and resources list
Check out the blog post recap of the call – including additional resources recommended by attendees.