Keeping our members regularly updated so that they can make informed decisions about where and when to engage is a core part of our communications strategy, and for our April 2021 community call we shared a quarterly update to make visible various things that have been happening so far this year. In this post, we give a summary of our community programming and related community projects over the last few months, as well as a sneak peek at what's coming up over the summer. We will be sharing more information about our paid training offerings and sustainability planning, which we also discussed in the call, in future blog posts.
Supporting the rapid transition to working and gathering online
With the global COVID-19 pandemic came a rapid shift for many scientific community managers; from working in an office and convening in-person events and workshops, to working remotely and convening their community members virtually. In the fall of 2020, we received a short term grant from the Alfred P. Sloan Foundation to support this shift, which we did through a variety of community programming and resource creation.
Community Tools Trials
In order to help both our community members and others in STEM convening and facilitating online meetings, workshops, and conferences, we ran a series of tools trials to test out what was possible in a variety of online apps and platforms. For each trial, 10-15 members of the community came together to kick the tires, test out different use cases, and support each other as we figured out how various tools worked and the scenarios in which they would be useful.
In early 2021, we re-launched these trials, Tools Trials 2.0, to really focus on the use case first, and to date we've dug into running effective ice breaking and networking activities, and run an event safety drill to roles play what we would do if a Zoom bomber disrupted a community event.
You can read recaps of all of our tools trials on the CSCCE blog.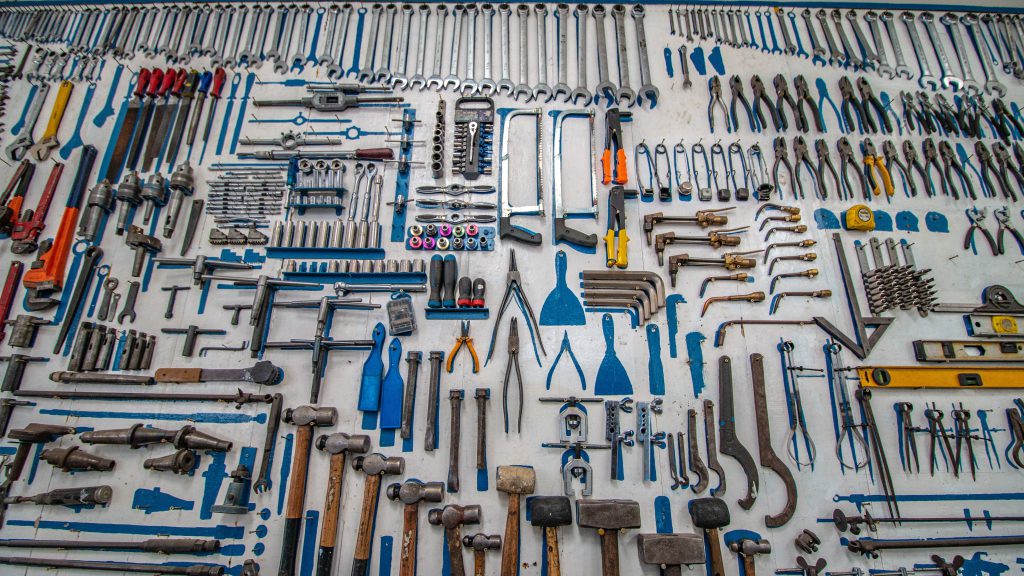 Community calls
Our monthly community calls offer a regular opportunity for community members to come together and connect over shared knowledge and experiences. Over the last few months we hosted calls on remote working tips (with presentations from remote working veterans), developing and nurturing personal and community resilience, and shared learnings from running and attending virtual conferences and workshops with a view to how this will shape future hybrid models.
Social hours
Over the summer of 2020 we offered a weekly social hour to our members. Each Friday at noon Eastern, one or more members of the CSCCE staff team would open up a Zoom link and hold space for anyone to join and share what they were working on, the challenges they were facing, or anything else tangentially related to community management or remote working.
Resources
In collaboration with members of the community, we have created several resources to specifically support the transition online. These include:

Working group updates – community champions and internal advocacy
In December, we formed a working group to discuss best practices surrounding running champions programs, formalized programming that supports emergent leaders as they advance community goals. Since then, we have met monthly to hear presentations from working group members and discuss challenges, pitfalls, and potential solutions. We are also planning a series of resources on the seven stages we identified as key to running a successful champions program, so watch this space for more!
Based on member feedback, we are interested in setting up a working group to support community managers as they advocate for their role and the importance of their community-building to an organization's mission. Precisely what this will look like will depend on the interest of the community, so please email us to let us know if you are interested, and what topics are currently on your mind.
Community profiles project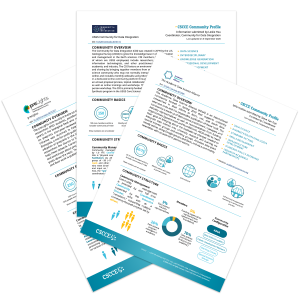 Back in September of 2020, we released 13 community profiles that described a variety of STEM communities, how they are run, and what the role of the community manager looks like in each one. We are now collaborating with the Science and Technology Innovation Program at the Wilson Center on part 2 of this project, refining our survey and creating more than 20 more profiles. As an added bonus, this next iteration of profiles will go a little deeper, adding nuance to the big picture of communities in STEM. Expect more on this over the summer.
Coming up in 2021 – a focus on strengthening connections within the community of practice
Since we launched at the end of 2019, the CSCCE community of practice has grown from an initial 40 members to rapidly approaching 300 members. This is, of course, wonderful, and we are grateful to all of our members for the generous way in which they engage, sharing resources, offering support, and creating a supportive online community. Nonetheless, this rapid growth means that there are lots of members who only know a small subset of others. Our next step is to help intentionally grow the "density" of connections within the community, by offering more opportunities to discover and connect with each other, which will ultimately support the long-term durability and continued expansion of our community.
May community call: Networking
We're really looking forward to our May community call, which will be a curated networking event to help members meet others with similar interests and overlapping community management goals. We will be working over the next few weeks to match people into one-on-one and small group conversations based on their response to a short registration survey. There's still a few days left to register if you're interested, but with 60 people already signed up, we will be closing registration on 30 April to give ourselves enough time to plan!
Social hour is coming back
After our June community call (our summer social!), we will be bringing back our weekly social hour. We'll be posting more information about this later this spring in the Slack workspace.
Community feedback
Over the next couple of weeks we will also be consolidating the feedback you offered on the April call, and designing additional activities for the summer. These will likely include new programming in Slack as well as more opportunities to co-create resources with us. If you have any questions or suggestions, please feel free to email us: info@cscce.org.