As part of our programming to nurture a community of scientific community engagement managers and those interested in scientific community engagement, we host a monthly community call via Zoom.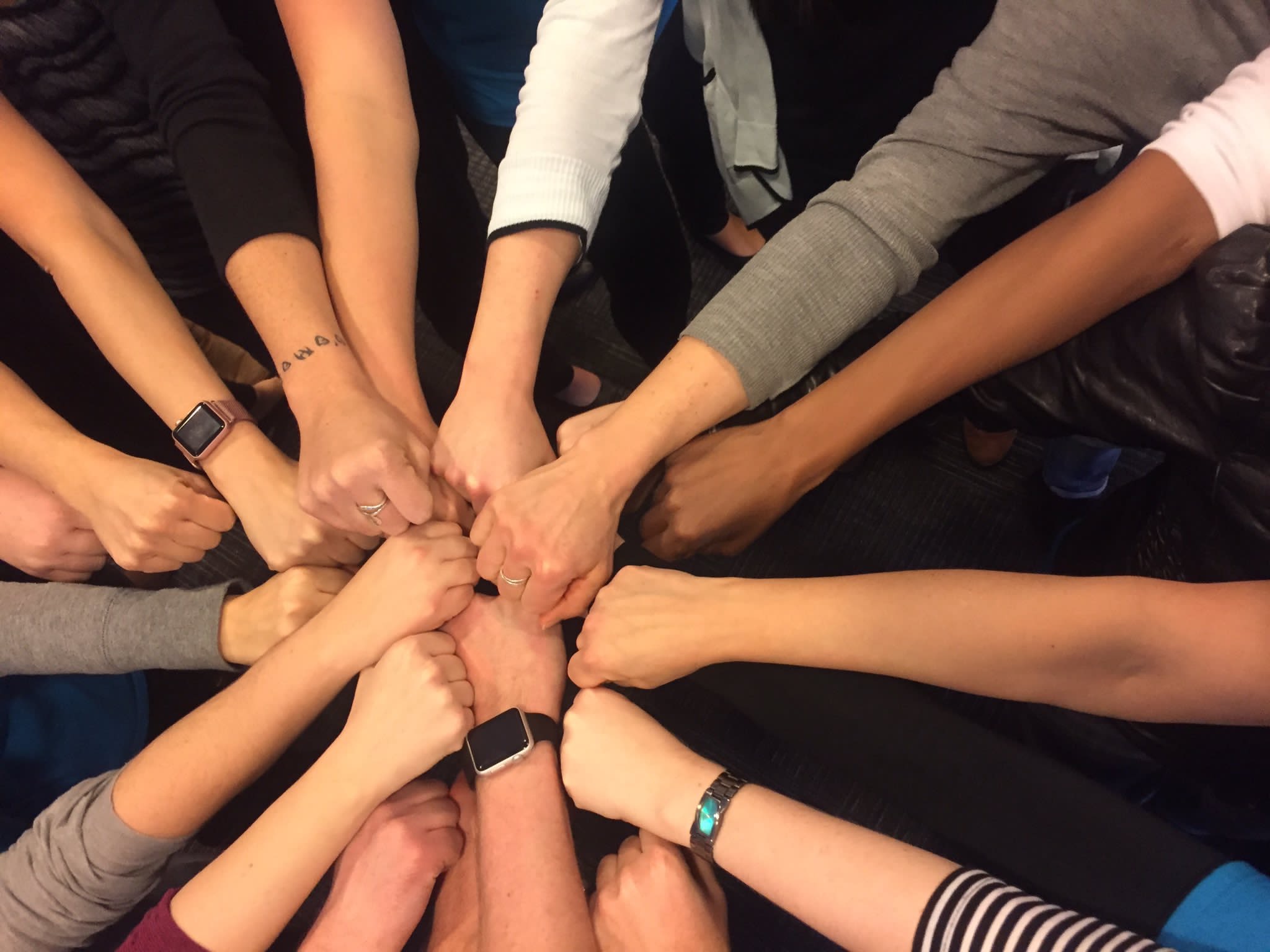 2020 schedule
(You can find the archive of Community Call info from 2019 here)
We typically host our community calls at 2pm EST on the third Wednesday of each month, although speaker availability may result in scheduling changes. Abstracts and speakers will be updated as the schedule is co-created. The listings below reflect the most up-to-date information.
We welcome input about the topics for discussion – both ahead of time and during the calls. Please let us know if you'd like to present – or suggest a new topic for a call!
We will also share information about our community calls in our monthly newsletter.
July 2020 Community Call
Date: Wednesday July 22nd at 2pm EST
Topic: Planning and evaluating accessible virtual events
ABSTRACT
Join July's Community Call to:
Learn more about planning and testing your virtual event ahead of time
Consider access and accessibility when hosting a virtual event
Find new ways of evaluating whether your event will (or has) accomplish(ed) your goals
SPEAKERS
Tom Quigley – "It's Dangerous To Go Alone, Take This – Non-Player Characters & Prepping For Your Virtual Event"
Rebecca Carpenter – "It's All About Access: Planning Meetings for Wider Audiences"
Emily Lescak – "Evaluating Virtual Events"
Blog post: July's Community Call | Recap | Archive
Zoom link: click here
---
June 2020 Community Call
Date: Wednesday June 17th at 1pm EST
Topic: CSCCE Summer Social
ABSTRACT
Join June's Community Call to:
Get to know your CSCCE community of practice colleagues
Make new professional connections
Have some fun!
SPEAKERS
Everyone!
At the CSCCE summer social we'll host a series of breakout room networking activities intended to give you the chance to have small group chats with your new and existing colleagues.
No preparation is required to attend the call – simply come along with an openness to meet others and have some fun along the way!
Blog post: June's Community Call
Zoom link: click here
---
May 2020 Community Call
Date: Monday May 18th at noon EST
Topic: The CSCCE core values and co-creating a community code of conduct
ABstract
Join May's community call to:
Find out more about how we are working with CSCCE members to co-create a code of conduct.
Offer comment on our initial core values statement.
Be the first to know how we will proceed from here and when a code of conduct draft will be available for review.
Speakers
The CSCCE Code of Conduct Working Group:
Arne Bakker
Arielle Bennett-Lovell
Chiara Bertipaglia
Alycia Crall
Emily Lescak
Katie Pratt
Tracy Teal
Steve van Tuyl
Lou Woodley (chair)
Blog post: May's community call | Recap
Zoom link: click here
---
April 2020 Community Call
Date: Wednesday April 22nd at 2pm EST
Topic: Exploring diversity, equity and inclusion as a community manager
ABSTRACT
Join April's Community Call to:
Find out more about running online events designed to be engaging for participants.
Hear from the CEFP 2019 Diversity, Equity and Inclusion Project Team.
Explore the ideas highlighted in their DEI tip sheets, which will be available soon as part of our new resources section.
Discuss and share your own thoughts and experiences with the CSCCE community of practice.
SPEAKERS
CEFP2019 project team: Diversity, Equity, and Inclusion
Kate Baker (presenting)
Ellen Bechtol
Rayna Harris (presenting)
Camille Santistevan (presenting)
Blog post: April's Community Call | Recap
Zoom link: Click here
---
March 2020 Community Call
Date: Wednesday March 18th at 2pm EST
Topic: Community ambassador programs – what do they look like and what motivates the participants? Comparing the views of community managers and community members from CEFP surveys in 2017 and 2019.
Abstract
Join March's Community Call to:
Learn more about the survey of community ambassador programs carried out by the CEFP2017 project team, the Advocacy Ninjas
Learn more about what motivates community ambassadors from an early analysis of survey data gathered by the CEFP2019 project team, the Busy Bees.
Discuss existing ambassador programs in scientific communities
Meet and connect with others running scientific community ambassador programs
Speakers
CEFP2017 project team: Advocacy Ninjas
Allen Pope (presenting)
Rosanna Volchok (presenting)
CEFP2019 project team: Busy Bees
Toby Hodges (attending)
Naomi Penfold (presenting)
Kathryne Woodle (presenting)
Blog post: March's Community Call | Recap
---
February 2020 Community Call
Date: Wednesday February 19th at 2pm EST
Topic: Next steps in our Community Profiles project
Abstract: One of the activities that we're focusing on in 2020 is building out a collection of downloadable Community Profiles of different scientific communities. These are intended to help scientific community managers find others who are trying – or have succeeded – at similar programming to their own.
As we start to ramp up this project, we'd like to introduce it in more detail and gather feedback about what would be most useful to you.
Join February's Community Call to:
Learn more about the Community Profiles project
Share three key facts about your own scientific community (see blog post for more details)
Learn from others on the call about their communities
Suggest questions that you would like downloadable Community Profiles to help you to answer
Speakers: CSCCE community members. This will be a facilitated discussion aimed at helping us to continue to get to know one another and to build out resources that meet our collective needs.
Blog post: February's Community Call
---
January 2020 Community Call
Date: Wednesday 29th January 2020 at 2pm EST
Topic: Entering the new phase of CSCCE community programming – survey results, new working groups and what else is coming in 2020.
Abstract: Join us to discuss:
Initial results of our first survey of the members of our community of practice on Slack
Opportunities to join some initial working groups
CSCCE's advisory board
What else is coming – and you'd like to see – in 2020.
Speakers: Lou Woodley, CSCCE Director – and you!
Blog post: January's Community Call
---