For our March call we flipped the script, and instead of hosting presentations we made space for discussion on the broad topic of "virtual and hybrid events." With so many members of our community of practice involved in convening events large and small over the last year, we had a hunch that by bringing us all together and carving out 90 minutes to talk, we could all learn a lot. And we weren't disappointed!
In this blog post, we summarize the key takeaways from the four parallel discussions that took place in breakout groups. The conversations included a valuable mix of lessons learned, ideas for supporting virtual and hybrid events in the future, and suggested resources. A big thank you to everyone who contributed, and especially our discussion moderators: Amber Budden, Emily Lescak, Chiara Bertipaglia, and Megan Carter. 
Please note that this is a summary of our actual discussions, and is intended as a jumping off point rather than an exhaustive guide to virtual and hybrid event planning.
Topic one: A participant's perspective on what works
As an event facilitator, a great starting point for designing engaging sessions and meetings is to put yourself in the shoes of a participant. What helps you stay engaged? Are there things you have seen others do that really worked? What techniques made you feel like the organizer valued your input or considered the time and money you invested in attending? Here are some points to consider from our discussion.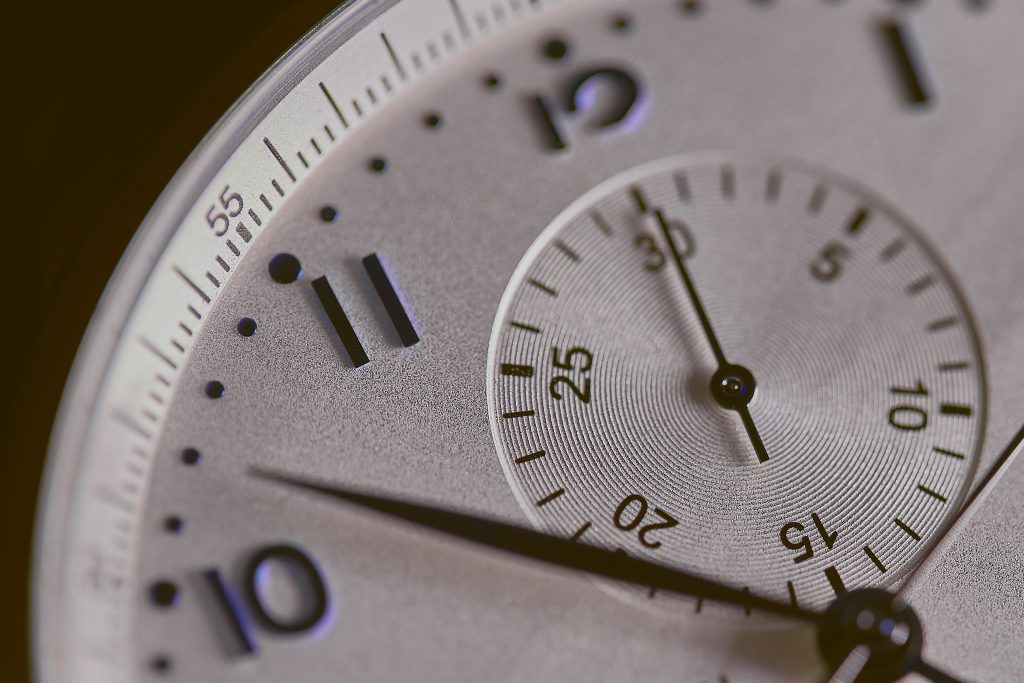 Time commitment
Virtual conferences ask participants to attend and engage while also largely staying on top of their work and personal lives. For example, participants may not have childcare support if a conference is being held in a distant timezone. Where participants might have previously blocked off a few days or a week and travelled, thus ensuring full engagement in a meeting, for virtual events that's not always an option, even with best intentions and a firmly worded out of office response. One way of accommodating this as an organizer might be to only convene for half a day at a time, allowing participants to fully focus for a few hours and then return to their other commitments. This can be helped by….
Offering asynchronous opportunities to engage
Virtual conferences often rely on recorded content to supplement live presentations. By offering recordings in advance and using synchronous live sessions for discussion and Q&A, both presenters and participants can get more from the meeting. They may now be able to avoid tuning into presentations at inconvenient times as well as enjoying more opportunities to connect with other participants. Questions arise about how to do this well, including whether to offer professional recording services, how far in advance to distribute recorded materials, and how to create a sense of safety for researchers sharing unpublished data.
Intentionally craft your program for the virtual space
At this point in time, it's pretty clear that simply transferring the structure of an in-person meeting to a virtual platform is unlikely to give participants an enjoyable or valuable experience. If the goal of your event is to build community, then offering oral and poster sessions with limited opportunity for interaction is not going to cut it. Instead, think about alternative formats, such as plenary debates, facilitated breakout sessions, and creative networking sessions using platforms like Gather or Wonder.
Topic two: Understanding what it means to host a truly hybrid conference
As we start to see a light at the end of the pandemic tunnel, we will inevitably return to in-person events. But, the shift to virtual has resulted in a deeper appreciation for who is included in in-person events and who misses out. The increased accessibility for those who cannot attend expensive events in faraway places presents new opportunities for more inclusive, environmentally-friendly meetings that serve a broader range of attendees. Enter the hybrid conference.
What is a hybrid conference?
There is a critical distinction to be made between livestreaming a few sessions from an in-person conference and creating a truly hybrid event, where the experiences of online participants are intentionally integrated with on the ground happenings. But, if livestreaming from an event is your only option, you might consider…
Satellite events
Satellite events might involve convening colleagues in local pods around the country or world at the same time as a "main event" and with a combination of live programming and streamed plenaries. Or, they might take place throughout the year, bringing together people with similar interests, and together viewing recorded sessions from the main event while also engaging with in-person programming.
Time zones
However you slice it, hybrid events present a major problem when involving participants who are dialing in from different time zones. One option to address this is to create a rolling program in three broad time zones, with some overlap for plenary broadcasts and then smaller group virtual sessions. This has the added advantage of creating the opportunity for participants to connect with others who speak the same language, potentially lowering the barrier to participation for those who are less comfortable conversing only in English.
Moderation is key
A recurring theme in all of our breakout sessions was the importance of trained session moderators, who work to involve participants both in the room and virtually. For large events this might mean a team of moderators, at least one of whom should be tasked with monitoring questions submitted in the chat and engaging with virtual participants through this medium.
Topic three: Plan, prepare, and practice
Once you've decided on a format, then you have to actually plan your event. Key to this is always keeping your goals and intentions front of mind. It is easy to get lost in trying to replicate a past event, or in using exciting new tools and platforms. But at the end of the day, if you have a clear set of goals (and, ideally, corresponding metrics to measure success), you will be more able to hone your decisions and serve your attendees. Key steps in your planning process:
Identify your goals. This will help you draft supporting documentation, event descriptions and promotional materials, and inform how to prepare your participants. For example, you might want to assign preparatory work, such as watching pre-recorded talks, or offer training sessions to acclimate participants to a new platform.
Identify who needs to be involved in planning. While you likely want your leadership team involved in high level planning, might you additionally benefit from the experience of a dedicated program committee? Are there ways you can involve your community in designing the event, e.g, by sending out a survey or creating supporting roles?
Create a budget and consider how it impacts participation. Chances are you know what your bottom line is for the event, but can you build in items that might address core values such as accessibility and inclusion? For example, can you offer speaker honoraria or grants to help with childcare costs (yes, even for virtual events participants might need to pay for a babysitter or fly in a grandparent!)?
Event design. What will your event look like? How many hours or days will it last? What platforms will you utilize? One idea that we considered was creating themed days, which might allow busy participants to decide when to prioritize attending or create an intentional narrative flow to your event.
Documentation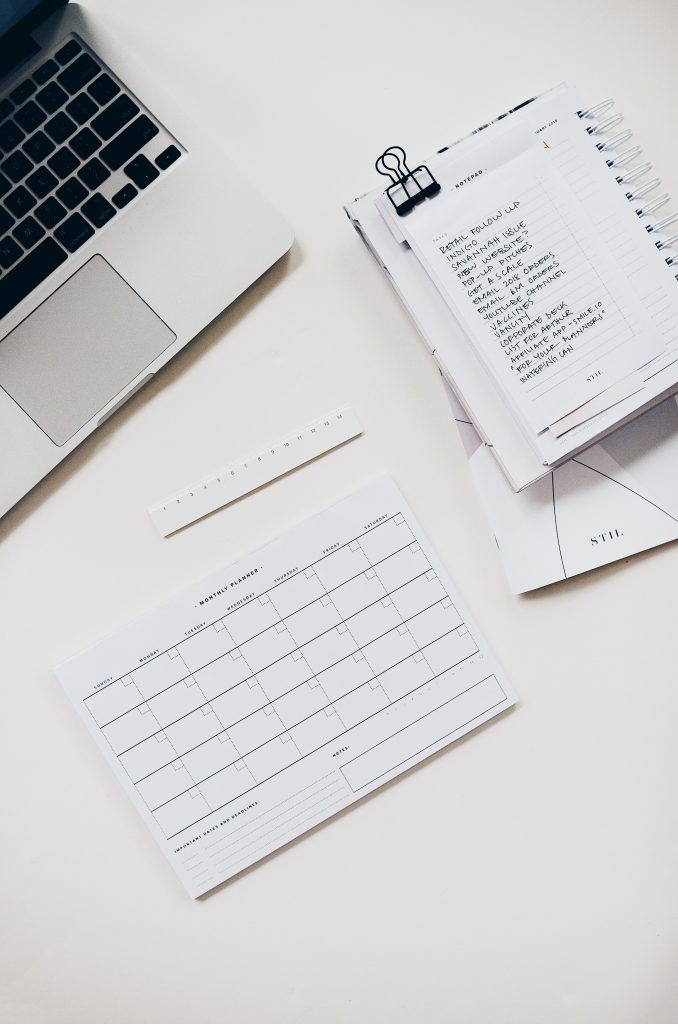 Write. Everything. Down. For any event you're going to need certain key items, like an agenda, a code of conduct, and a welcome note that explains to participants how to interact on your chosen platform(s). However, behind the scenes there will be numerous other documents that will help you organize a stellar event. You will want to decide on a management system for these documents, such as Google Docs or Microsoft Teams, that works for your staff and allows for varying levels of access. Keeping track of everything you do in this way will ensure that you can find what you need when you need it, and also set you up well if you have to run a similar event again.
Accessibility
Some things to think about when planning for an accessible virtual event include:
Offering subtitles for presentations and discussion sessions, and providing transcripts of sessions after the event
Offering multiple languages for subtitling, and how this might work in the chat
Time zone considerations
Sign language interpreters (you will need multiple translators for a multi-hour event, not to mention if you want to offer interpretation in concurrent sessions)
Screen-reader compatible slide design (e.g., creating a guide for participants on how to do this)
Bandwidth needs for your platform(s) (one way to check for this is to use Chrome and throttle your internet connection)
Social events
One of the things many people really value about attending conferences is connecting with colleagues old and new. It's important not to lose sight of this as you plan your event. Consider offering multiple formats for informal networking, such as small group breakout sessions (4-6 people works best, and it's easier to get conversation flowing with a prompt or purpose) or one-on-one coffee chats.
Practice makes perfect (or at least, prepared)
Wherever your planning takes you, make sure you test out your platform and program ahead of time. This might involve assembling a team of friendly critics to run through an icebreaker with you, or running tests to ensure you can cope with the expected volume of attendees.
Topic four: Surviving (and thriving on) the day of the event
No matter how much you plan, there will always be something that happens on the day that you didn't expect. By building in contingencies and backups, you can prepare yourself somewhat. Here, we have pooled some of our lessons learned from experiences behind the screen.
Roles and responsibilities
The success of your event largely depends on having enough well-trained people running things. Clearly define the roles you need, and, then consider adding at least one more person as a backup. If you don't have enough staff on your team, you may need to recruit volunteers (to whom you might offer an honorarium or other form of recognition) to help you. Some key roles to consider:
Help desk / tech support. Participants will need to know where to go if they are having difficulties, and they will also need a quick response. For smaller events, a constantly open Zoom link might work, or a dedicated Slack channel.
Session moderators. Ideally, any session will have a technical moderator to keep things running smoothly. You will also likely need a session chair or MC, someone charged with keeping things to time, as well as someone moderating the chat.
Meeting registration / welcome. While it might be possible to automate much of this, having someone in charge of registration will help relieve any issues participants might have getting into your platform.
Consider how and when you will train those that are filling these roles. Will there be a practice session for those new to the platform to try the technology before it is live with participants in attendance. Will you share written instructions or short videos to supplement any training sessions? Planning for morning and/or afternoon check-ins with event staff or volunteers is also helpful regarding awareness for how things are going as well as demonstrating support for their efforts.
Preparing for the worst
It's a good idea to have a back up plan in case something goes wrong. For example, what will you do if a Zoom bomber breaks into your meeting? What if someone publicly shares the link to a Google doc your participants are working on? What if more people show up than you expected and your system crashes? Having contingencies in place, e.g., backups of all docs so you can easily circulate a new link, will make things easier in the event of a surprise.
The aftermath
Phew, the event is over. Now what? A couple of our discussions considered how to decide if your event was a success, and what (if any) continued activities should you as a community manager be offering. Collecting metrics, such as views or numbers of attendees, can be somewhat helpful, but you should return to your defined goals and decide on metrics that make sense. For example, if your goal was to grow your community, a useful metric might be new sign ups to your community platform or mailing list, or an increase in Twitter followers.
We also talked about professional self-care. Having spent all your time and efforts putting the meeting together, how do you protect your identity as more than a Zoom technician? This question drew a lot of nods and "+1s" from participants on the call, with the recommendation that you feature yourself and your talents somewhere on the program. That might be moderating a debate, showcasing a promotional video you produced, or presenting your work in a poster session.
Resources
This is a selection of resources suggested by participants on the call, and is not intended to be an exhaustive list of everything available. If you have suggestions for additional resources, please feel free to let us know by emailing info@cscce.org or by adding a comment below.
Organizing community events – A selection of resources from the CSCCE including guidebooks to hosting virtual and in person events.
DEI Tip Sheet: Captioning, subtitles, and transcription for online meetings and events – A CSCCE-created resource co-authored with community members Stefanie Butland and Cass Gould van Praag.
Interpreter Now – Find sign language interpreters for your next event.
Asana – This project management tool helps you stay organized across your team as you plan your event.
Gather.town – This platform allows users to navigate around a virtual space and join or leave group video chats.
Liberating structures – A collection of 33 engaging meeting formats to help democratize your event and involve everyone. These are designed for in-person events, but some lend themselves well to a virtual space.