Join us on 18 May at 3pm UTC / 11am EDT for a conversation about virtual events: what we've learned after two years of online gatherings. We'll make space for discussion, considering what the future of hybrid events look like, and host writing sprints to co-create new resources. 
You can join the call on Zoom, and add it to your calendar: iCal | Google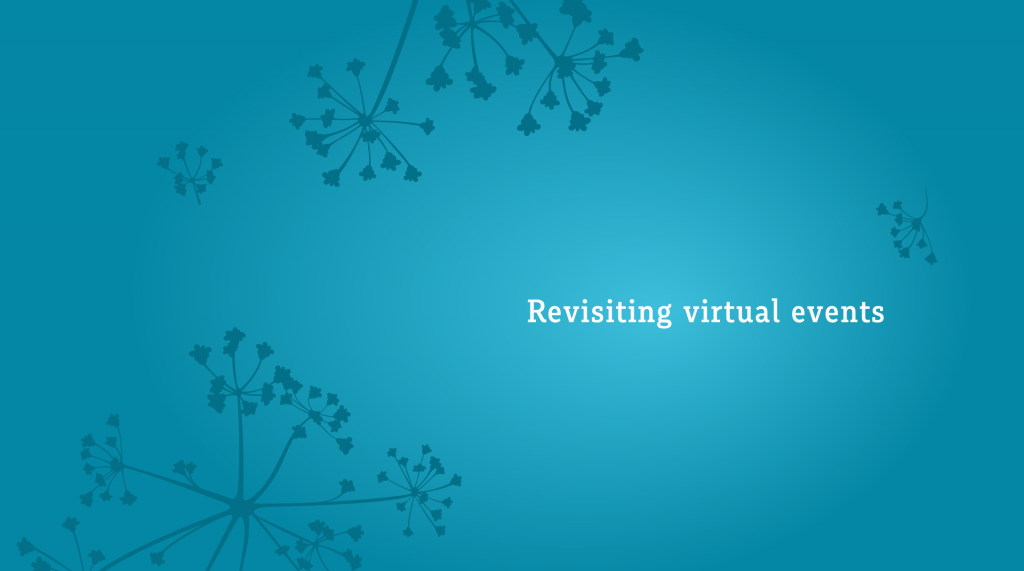 Supporting communities as they gather online
In 2020, thanks to a grant from the Alfred P. Sloan Foundation, we hosted a series of tools trials and created resources to support the pivot to virtual convening. In our tools trials we reviewed a range of online tools to make meetings more engaging and we also published a four-part guide to virtual meetings and events that's been downloaded more than 10,000 times! Two years on, and online is the norm for many of us still, with hybrid events becoming more common.
On this month's call, we'd like to hold space for community managers to share what it's been like trying to connect their members via virtual events. We'll also work together to co-create and update resources that share that community knowledge more broadly. We'll be hosting two writing sprints on the call (and potentially continuing the work later in the month). These will focus on:
Building an active glossary section related to virtual events, similar to the one we co-created on inclusive language in 2021.
Updating the fourth part in our guidebook to virtual events, which came out in 2020. This guidebook section includes curated resources, and we know there are likely many new resources to add!
Attending the call, and working on these resources with us, is a great way to give back to this community, AND gain a co-authorship credit so we hope you'll join us to share your expertise!
May's call
ABSTRACT
Join May's Community Call to:
Share your experiences as both a convener and attendee of virtual events, especially during the pandemic
Co-create a new glossary of virtual events, and/or update our guidebook of curated resources related to virtual events
Discuss how we can make hybrid events engaging and inclusive for everyone, regardless of how they are participating
How to join
May's call will take place on Wednesday, 18 May at 3pm UTC / 11am US Eastern Time.
Our calls are hosted in Zoom – simply click here and we'll see you in the webinar!
Video or not? You're welcome to turn on your webcam if you like but fine if you prefer just to use audio.
Our community calls last 90 minutes, but we will do our best to ensure that all of the presentations take place in the first hour, in case you have to leave early. The last 30 minutes is generally reserved for open discussion and Q&A with the presenters and other participants on the call. Come for the hour – or for the full 90 mins, as your schedule permits!
Please note: We'll be recording the presentations so that others who couldn't make it can catch up later. The discussion section and any Q&A are not recorded.
ADDITIONAL INFO ABOUT OUR COMMUNITY CALLS
Our community calls usually take place on the third Wednesday of every month at 11am Eastern, but occasionally times and dates vary depending on speaker availability so please keep an eye on our calendar of events.
Wonder what we've talked about in previous calls? Check out our archive listings, with select recordings available on YouTube.
Not yet in our Slack group? Request to join here.
Further resources
We curate a growing collection of resources for community managers on our website. If you have any questions about our work, or are interested in partnering with us on a future project or call, please contact info@cscce.org.