October's community call will take place on Wednesday, 21 October at 6pm UTC (2pm US Eastern Time) and will focus on the importance of convening and connecting different community stakeholders to bring about culture change in the ways we do and share science. We'll hear from three community managers working in the field of scholarly communications, each with unique stories to share.
It's also our community of practice's first birthday, and we're celebrating by giving away stickers to members of our community of practice. Let us know if you'd like some (info@cscce.org), and we'll get them in the mail to you.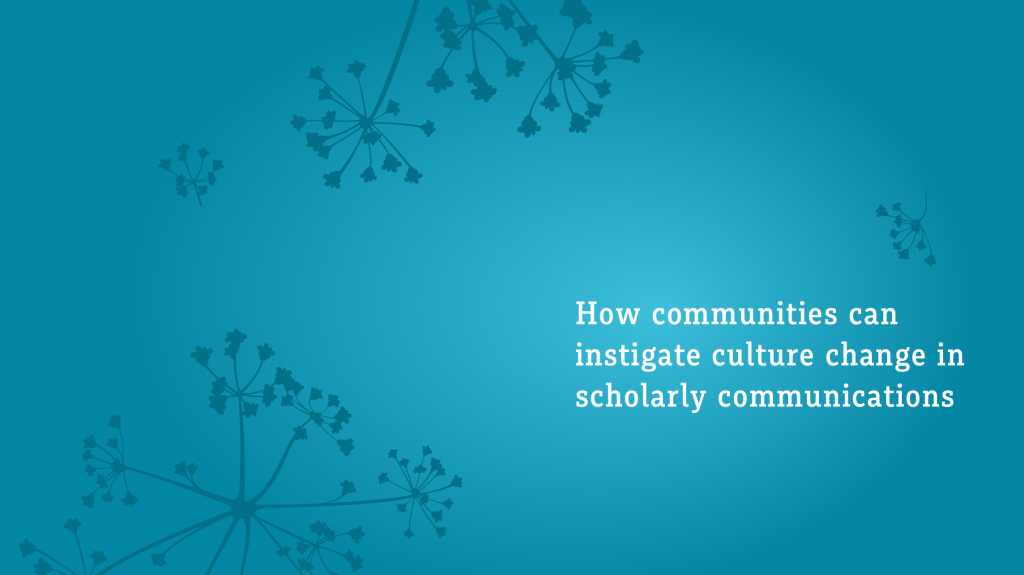 Communities and culture change
Building supportive communities united around a shared goal or vision can be extremely powerful when trying to change how things get done. In the field of scholarly communications, there are a number of ways that organizations are trying to shift norms, from making research outputs more visible earlier in the research cycle, to ensuring that there exists infrastructure that enables people and products to be cited – and remain discoverable in the years to come.
In this month's call, we'll hear from Laura Wilkinson (ORCID/Crossref), Iratxe Puebla (ASAPbio), and Emma Ganley (Protocols.io), who each have a unique perspective on how building communities in and around their organization has helped move the needle towards the goals and values they identify as critical.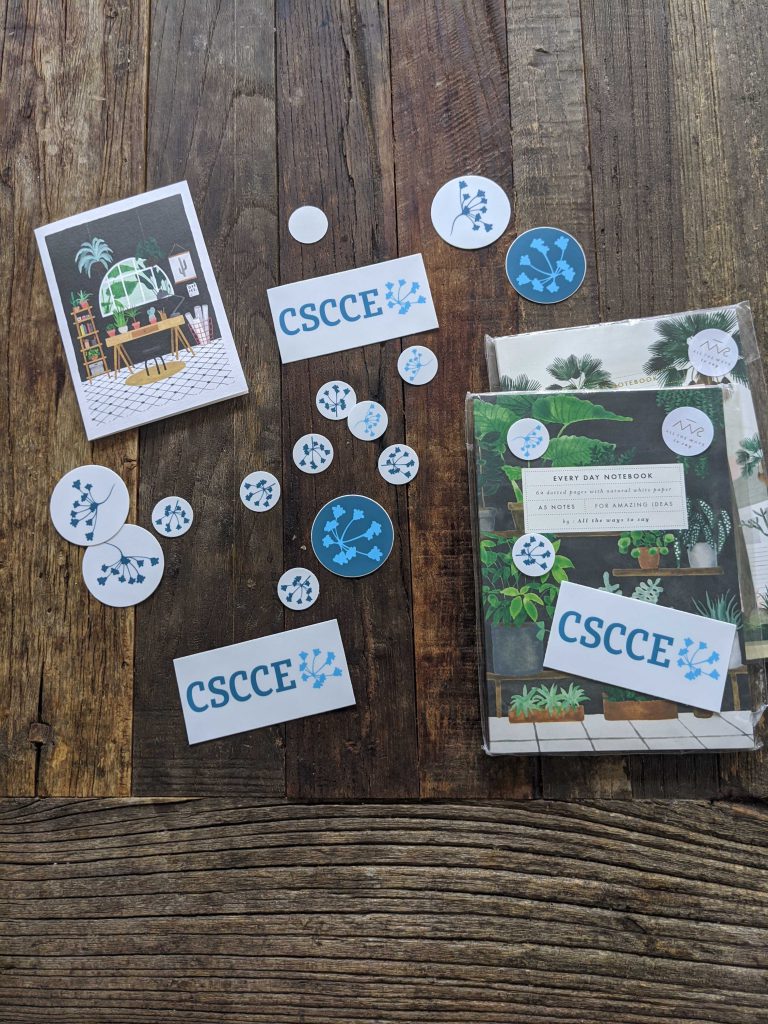 CSCCE's CoP is one year old!
We'll also spend a few minutes at the beginning of the call to recognize the first birthday of our community of practice! It's been exactly one year since Lou flipped the switch and opened up our Slack workspace, and to celebrate we're doing a big mail-out of stickers to anyone from our community who sends us their address (info@cscce.org).
October's call
ABSTRACT
Join October's Community Call to:
Hear from community managers working to instigate culture change in scholarly communications
Gain tips and best practices for community building for culture change in your own organization
Celebrate the first birthday of the CSCCE's CoP!
SPEAKERS
Emma Ganley, Protocols.io
Laura Wilkinson, ORCID/Crossref
Iratxe Puebla, ASAPbio
How to join
October's call will take place on Wednesday 23 September at 6pm UTC / 2pm US Eastern Time.
Our calls are hosted in Zoom – simply click here and we'll see you in the webinar!
Video or not? You're welcome to turn on your webcam if you like but fine if you prefer just to use audio.
Our community calls last 90 minutes, but all the presentations will take place in the first hour in case you have to leave early. The last 30 minutes is reserved for open discussion and Q&A with the presenters. Come for the hour – or for the full 90 mins, as your schedule permits!
Please note: We'll be recording the first 60 minutes call so that others who couldn't make it can catch up later. The discussion section is not recorded.
ADDITIONAL INFO ABOUT OUR COMMUNITY CALLS
Our community calls usually take place on the third Wednesday of every month at 2pm Eastern, but occasionally times and dates vary depending on speaker availability so please keep an eye on our calendar of events.
Wonder what we've talked about in previous calls? The archive listings can be found here, with select recordings available on YouTube.
Not yet in our Slack group? Request to join here.