On Wednesday, 17 June from 1-2:30pm US Eastern Time we're hosting our first annual summer social! Although our community calls are scheduled for 90 minutes, we understand if you have to leave after an hour.
Since we launched last year, the CSCCE Community of Practice has continued to grow and so we'd like to spend June's community call continuing to get to know one another. Combined with our holiday potluck call in December, the summer social will become a standing event on CSCCE's community calendar. Whether you are brand new to the CSCCE community or have been here for a while, chances are you'll meet someone new on this call!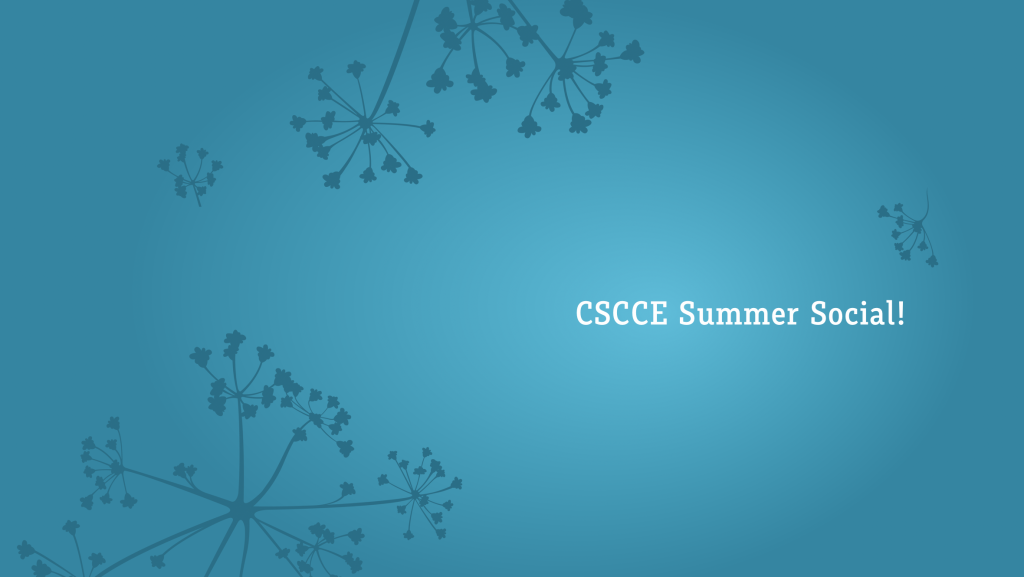 Breakouts and Icebreakers: Putting our Zoom skills to the test!
At the CSCCE summer social we'll host a series of breakout room networking activities intended to give you the chance to have small group chats with your new and existing colleagues. We'll help you to identify commonalities, shared interests and differences – that you may want to explore further later. There will be three activities, each 20 minutes long, with a chance to connect back in the main room in between.
No preparation is required to attend the call – simply come along with an openness to meet others and have some fun along the way! If you'd like to join us from your ultimate summer destination, feel free to set a virtual background, pop on a jaunty hat, or sip a tropical beverage.
June's call
Abstract
Join June's Community Call to:
Get to know your CSCCE community of practice colleagues
Make new professional connections
Have some fun!
How to join
June's call will take place on Wednesday 17 June at 1pm US Eastern Time.
Our calls are hosted in Zoom – simply click here and we'll see you in the webinar!
Video or not? You're welcome to turn on your webcam if you like but fine if you prefer just to use audio.
As we piloted in March, the call will last 90 minutes, but we will plan for those who have to leave early. Come for the hour – or for the full 90 mins, as your schedule permits!
Please note: We won't be recording this month's call.
Additional info about our community calls:
Our community calls usually take place on the third Wednesday of every month.
Can't make this call? Check out the outline schedule of future calls here.
Wonder what we've talked about in previous calls? The archive listings can be found here with recordings shared via our Slack group.
Not yet in our Slack group? Request to join here.