This week we're thrilled to share CSCCE's Community Participation Guidelines with our community. These guidelines are the result of several months of careful consideration, and were co-created by members of our community of practice in a dedicated working group.
In this post, we, the members of that working group, outline our process. Over the coming weeks, we'll also share additional blog posts in which we reflect on some of the nuances of preparing community participation guidelines. We are doing this for two reasons: We want you to know how we ended up here, and we want our experience to assist you as you develop similar guidelines for your community. 
If you have any questions or comments, please don't hesitate to reach out to info@cscce.org.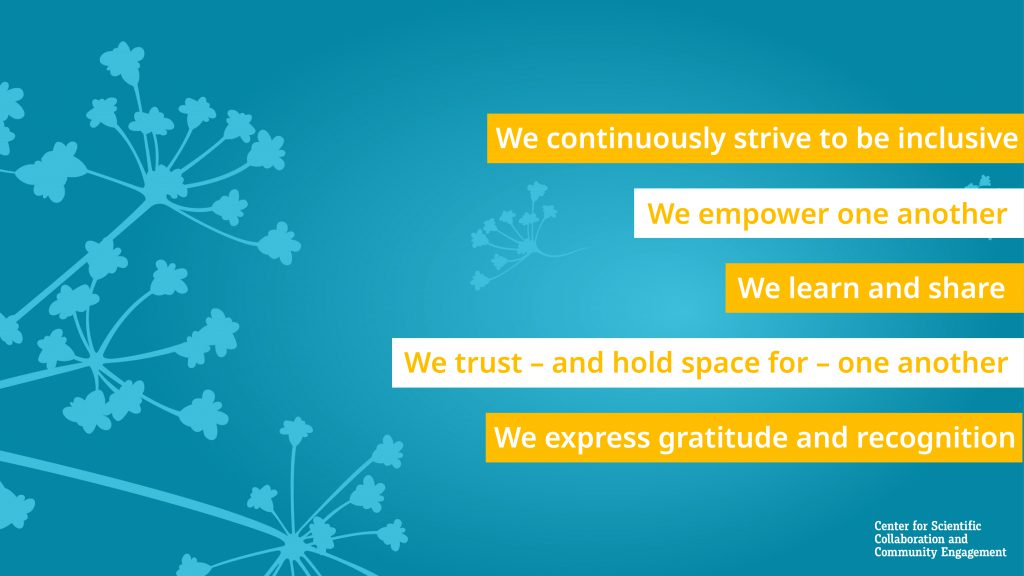 Continue reading

"CSCCE's Community Participation Guidelines now available"