POSTPONED UNTIL 17 AUGUST 2022
In this month's call, CSCCE's Lou Woodley, Katie Pratt, and Saima Sidik will be sharing what we've learned from interviewing 25 members of our community of practice about their work and the resultant case studies that we've been publishing over the past few months. We're currently working on a report summarizing our findings, which we'll preview on the call, as well as hold space for discussion about where we go from here.
We hope you'll join us on Wednesday 20 July 17 August at 3pm UTC / 11am EDT! Click here to join the Zoom call, or add to your Google or Outlook 365 calendar.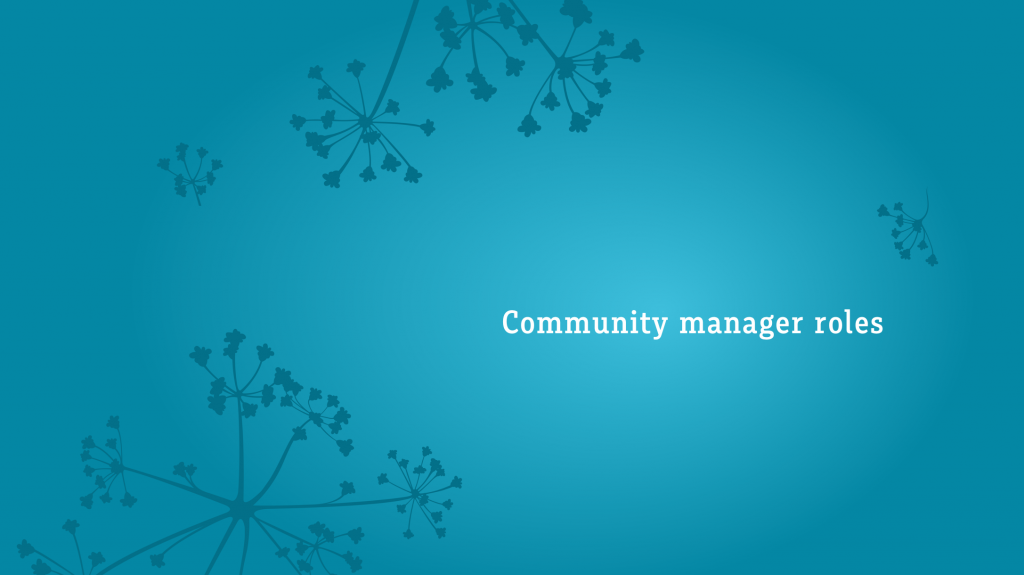 What does community management in STEM look like?
We've spent many years considering this question in a range of different ways – from formal research to learning from participants in our fellowships, trainings and community of practice. Back in 2016, we deployed a "State of Scientific Community Management" survey that collected data about the emerging role of community manager in STEM. The survey asked more than 100 scientific community professionals about their career paths, skill sets, and challenges they faced. We also published a series of 10 interviews on our blog to highlight some of the ways community management was manifesting in STEM contexts.
However, a lot has changed since 2016! And we decided it would be a great time to revisit our original interview questions and resample the community management landscape. The result was 25 new community manager case studies, which we published in PDF form for free download from Zenodo. With this larger dataset, and six more years of experience, we've been able to compare themes across the case studies and synthesize our findings in a new report, which will be published by the end of July.
On this month's call, we'll offer a preview of the report, including some comparisons with our 2016 findings. We'll also take a look to the future, and consider some of the recommendations that have been reinforced by the study. We hope to see you on the call and hear your perspectives on the kinds of future directions that would most benefit your career development.
July August's call
ABSTRACT
Join this month's Community Call to:
Get a first look at our meta-analysis of 25 interviews with community managers in STEM
Learn about common challenges, goals, and skills used by those working as scientific community managers
Find out where this research will take us next, and let us know which future directions are most relevant to you
How to join
July's call will take place on Wednesday, 20 July 17 August at 3pm UTC / 11am US Eastern Time.
Our calls are hosted in Zoom – simply click here and we'll see you in the webinar!
Video or not? You're welcome to turn on your webcam if you like but fine if you prefer just to use audio.
Our community calls last 90 minutes, but we will do our best to ensure that all of the presentations take place in the first hour, in case you have to leave early. The last 30 minutes is generally reserved for open discussion and Q&A with the presenters and other participants on the call. Come for the hour – or for the full 90 mins, as your schedule permits!
Please note: We'll be recording the presentation portion of the call so that others who couldn't make it can catch up later. The discussion section and any Q&A will not be recorded.
ADDITIONAL INFO ABOUT OUR COMMUNITY CALLS
Our community calls usually take place on the third Wednesday of every month at 11am Eastern, but occasionally times and dates vary depending on speaker availability so please keep an eye on our calendar of events.
Wonder what we've talked about in previous calls? Check out our archive listings, with select recordings available on YouTube.
Not yet in our Slack group? Request to join here.
Further resources
We curate a growing collection of resources for community managers on our website. If you have any questions about our work, or are interested in partnering with us on a future project or call, please contact info@cscce.org.
Editor's note: This post was updated on 7/15 to reflect the call's postponement until August.