Today we released the third part in our series of guidebooks that explore CSCCE's Community Participation Model. It focuses on scaffolding – the items that complement programming to lower barriers to participation and support multiple modes of member engagement in a community.
You can download a copy of the guidebook for free here, and read on for an overview of what scaffolding is and why you need it.
What is scaffolding in this context?
In construction, scaffolding is used to keep a new building from falling apart as it grows bigger, to give contractors access to difficult-to-reach areas, or to support older structures during repairs. You can think of community scaffolding in the same way – it's there to support an activity or function, but if you took it away, your community or event would still exist.
Some examples of community scaffolding include welcome guides, playbooks, and technical "how to" resources to help members get acquainted with your community platform. You might find that some scaffolding is more or less useful, or that some members rely on certain scaffolding documents more than others.
Why should community managers create scaffolding?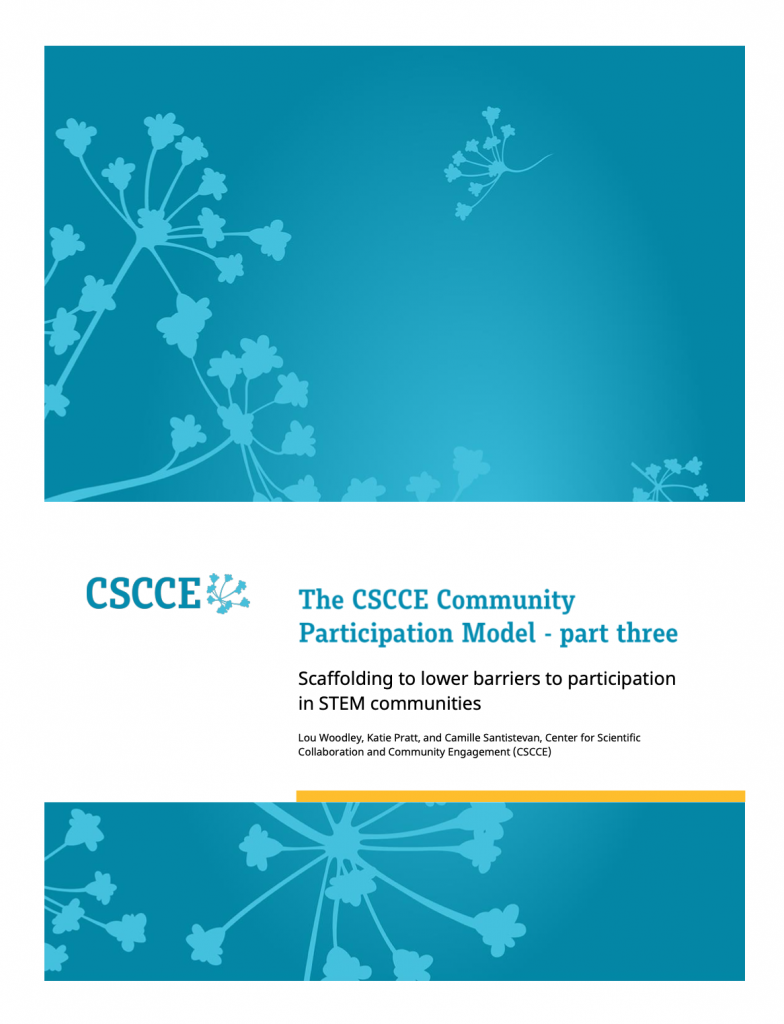 Scaffolding is necessary to remove potential barriers to participation for your members and also to make your life easier as a community manager, for example, by releasing you from the need to respond to the same common questions time and again. While it might often feel like a large upfront investment of your time to create scaffolding, having items that you can repeatedly reuse or point to as resources will save you time in the long run.
More importantly, good scaffolding will make your community a safer, more inclusive space by ensuring everyone has the information they need to feel able to participate.
CSCCE's CC BY scaffolding templates and other resources
We have created a number of pieces of scaffolding for the CSCCE community of practice including a welcome tip sheet, a Slack how to guide, and tips for special interest group chairs. We've curated them on a new resource page about community programming and they're free to download from our Zenodo page. Each of these templates is available under a CC BY license, so you are welcome to take them and adapt them for your community (with attribution of the original). If you have any questions about this, let us know by emailing info@cscce.org.
The resource page also includes relevant posts from the CSCCE blog and recaps of past community calls on related topics. You can find more general resources for community managers on our other nine resource pages.
Want to learn more about scaffolding?
Scaffolding and community programming is something that we cover in depth in our Scientific Community Engagement Fundamentals course, which we offer four times a year (once each quarter). You can find out more about how to register for the course here.