In this month's call we're focusing on working remotely, a situation that most scientific community managers have found themselves in since the beginning of the COVID-19 pandemic. We'll hear from two working-from-home veterans about how they structure their day, what tools or strategies they use to stay connected with their communities, and how they manage the lack of separation between work and life (especially childcare and homeschooling).
We'll also hold space for you to connect with members of the community in breakout rooms, to talk about relevant topics, and maybe even find virtual coworking colleagues.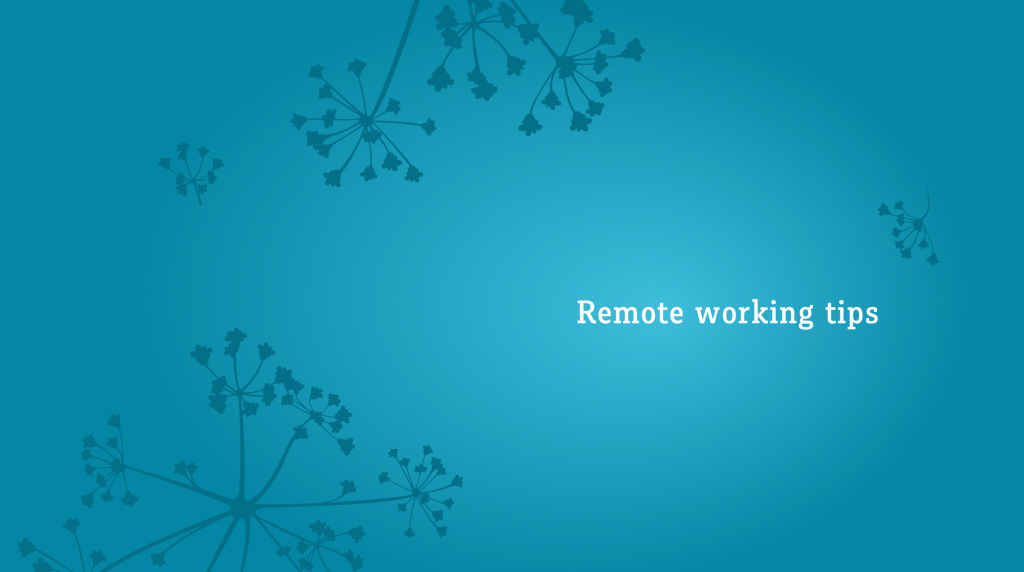 Working from home: A double-edged sword
You know the advantages: you're not spending time and money on your usual commute to the office, not to mention the environmental savings and the comfort of working in sweatpants. But, you've also lost your reflection time, your podcast-listening time, and the focus that comes with being able to shift your environment, whether it's to the office or a coffee shop. Love it or hate it, working from home has become a reality for a lot of us over the last year.
In this month's call, we wanted to take a little time to collectively share ideas to help address some of the remote working challenges, while acknowledging that sometimes what you need isn't a solution, but an open ear and community support. So, we'll host two presentations from work-from-home pros, Isabel Mendoza and Emily Lescak (one of whom has also been homeschooling since the start of the pandemic), and then we'll open several themed breakout rooms for you to connect with other members of the community. We also invite you to consider the idea of virtual coworking, which can be a great motivator, an avenue for support, and an opportunity to learn from others in the CSCCE community of practice. If you're not sure what virtual coworking looks like, check out this guest post on the CSCCE blog by Naomi Penfold and Stefanie Butland.
February's call
ABSTRACT
Join February's Community Call to:
Acquire new strategies to manage remote working during the pandemic (and potentially beyond)
Learn from the experiences from other members of the CSCCE community of practice
Enhance your network to support you as you manage your community
SPEAKERS
Isabel Mendoza, The Global Plant Council
Emily Lescak, Code for Science and Society
How to join
February's call will take place on Wednesday 17 February at 4pm UTC / 11am US Eastern Time. Please note this is an earlier time that 2020's calls to be more accessible for all of our members.
Our calls are hosted in Zoom – simply click here and we'll see you in the webinar!
Video or not? You're welcome to turn on your webcam if you like but fine if you prefer just to use audio.
Our community calls last 90 minutes, but all the presentations will take place in the first hour in case you have to leave early. The last 30 minutes is reserved for open discussion and Q&A with the presenters. Come for the hour – or for the full 90 mins, as your schedule permits!
Please note: We'll be recording the presentations so that others who couldn't make it can catch up later. The discussion section and any Q&A are not recorded.
ADDITIONAL INFO ABOUT OUR COMMUNITY CALLS
Our community calls usually take place on the third Wednesday of every month at 11am Eastern, but occasionally times and dates vary depending on speaker availability so please keep an eye on our calendar of events.
Wonder what we've talked about in previous calls? The archive listings can be found here, with select recordings available on YouTube.
Not yet in our Slack group? Request to join here.