By CSCCE Director, Lou Woodley
Supporting scientific community managers
CSCCE's primary mission is to support and study the work of scientific community engagement managers – those professionals who build and nurture teams, networks and communities within science.
We do this through a variety of activities including our year-long fellowship program for existing scientific community-builders. This week, we expand our programming by launching a brand new community of practice (CoP) open to scientific community managers and those interested in this emerging role. Whether you're new to community engagement or have many years or experience, whether you're building, funding or evaluating communities in science, we welcome you to join and help to shape this new, supportive learning space.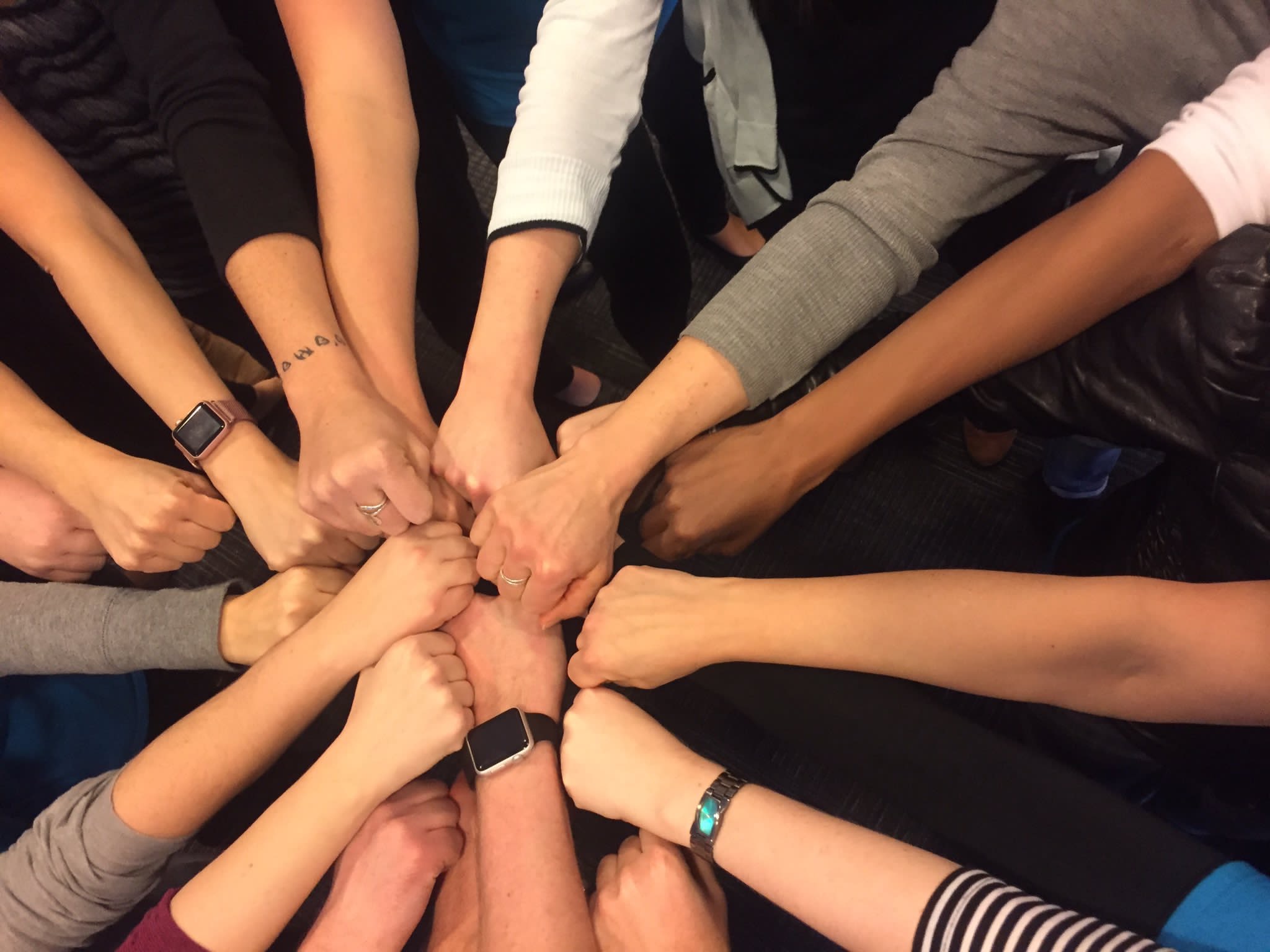 What's a community of practice? A short primer
Our community-building work at CSCCE draws up relevant literature, so before we outline some of our initial programming, let's take a quick recap of community theory to explain why we're explicitly calling this a community of practice or CoP. (Skip ahead to the "initial programming" section if you can't wait for the programming goodies!)
CoPs are social learning spaces – where members come together to learn a new skill, share knowledge and experiences and then take what they've learned and apply it in the contexts of their day-to-day work outside of the community. Think of CoPs as key to knowledge management, especially useful for the kind of implicit knowledge that isn't easily captured in reports, instruction manuals and other static artifacts. A successful CoP allows us to bridge across different "silos" – including different types of scientific communities, different scientific disciplines, and different types of community-building roles. And a CoP allows us to learn together in a way that we couldn't do individually.
Three structural elements of a CoP
The CoP literature describes three key structural elements of a CoP – its domain, its community and its practice.
i) The domain is what the group focuses on – in our case: scientific community engagement. The aim in identifying your CoP's domain is to be specific enough that everyone knows what the group members' shared interests are without being so niche that only a few people are interested in the topic.
In focusing on scientific community engagement we're supporting a group that is interested in the particular challenges of community building in science – whether that's as an academic, the employee of a STEM association, a non-profit staff member or in some other configuration.
ii) The community is who is present in the group – nudging community builders to be intentional about who the space is for and how to support inclusive programming and activities. Inclusion is one of CSCCE's core values and we'll strive to invite community members from different backgrounds, managing different types of scientific communities, in different locations, at different lifecycle stages and more when we're curating events and content. We'd love to see a global group that explores our commonalities and differences so that we all learn and grow.
iii) Finally, the practice is the set of activities that we do to cultivate new knowledge together – recognizing that not everyone is going to be active all the time and that our programming should provide multiple entry points and multiple ways of participating as schedules allow and interest in topics fluctuates. While we will create some initial opening conversations, ultimately we'd like to co-create programming that meets the CoP's members' needs. So we're eager also to listen, learn and support members in exploring what's of interest to them.
And so, we present to you some initial programming to kick-start a brand new group for scientific community professionals. Join our first community call to help shape what else this CoP could do!
Initial programming
i) New Slack group
The primary online home for the CSCCE CoP will be a brand new Slack group with a small number of initial channels. Request to join here, then add a hello to the welcome channel. We can't wait to get to meet you!
If you're looking for a new role, or recruiting, post a job to our jobs channel and if you want to work out loud each week for accountability, ideas or networking, there's a channel for that too. Both cohorts of CEFP Fellows are already in the group so do come along and join us!
REQUEST TO JOIN THE SLACK GROUP HERE
ii) Monthly community calls
On the third Wednesday of each month we'll host a community call where we can start to explore scientific community engagement together – and some of the foundational work of CSCCE. Because we want to share the mic, we'll be inviting CEFP Fellows and alums plus other friends of CSCCE to present their experiences in these calls. Join to hear from other community managers and to share your own experiences – and if you'd like to volunteer as a speaker or to curate a new topic area, please drop us an email: info@cscce.org.
CHECK OUT THE INITIAL COMMUNITY CALLS SCHEDULE HERE
iii) Monthly newsletter
iv) And finally, we'll be summarizing some of our activities and synthesizing the key learnings in the CoP in our monthly newsletter. Sign up for a once-a-month recap of key deadlines, CoP programming, and updates about the activities of the community engagement fellows.
SIGN UP TO THE NEWSLETTER HERE