In the Community Roundtable's 2019 State of Community Management survey, 50% of community managers reported feeling a high degree of burnout in previous months. One area burnout can impact community managers is our creativity. In 2020, with COVID-19 changing the way we work, it can be daunting to find ways to overcome burnout and tap into our creativity. In this guest blog post, Stephanie E. Vasko, Managing Director for the Center for Interdisciplinarity at Michigan State University, offers three activities that have inspired creativity since she began working from home in March 2020.
Change your pace/Change your space
If possible and safe in your area, try taking a short (or however long you want) walk during the day. This break from your workspace and from screens can give your eyes and mind a break. If, like me, you are missing travel, AirBNB offers "Online Experiences" where you can take a cooking or dance lesson or "tour" a location in another country. You can also virtually tour museum collections through Google's Arts & Cultures collections or on individual museum websites such as the American Museum of Natural History.
Changing up your own personal space is also an option. There are many blog posts from the last few months on ways to refresh your décor and change up your space. In my own case, I've started hanging prints from local artists in my meetings space, trying out new furniture layouts, and exploring the ways that I use lights and scents in my apartment. Putting my own artwork and artwork that inspires me or adding a relaxing atmosphere to my apartment have helped clear the way for creative ideas.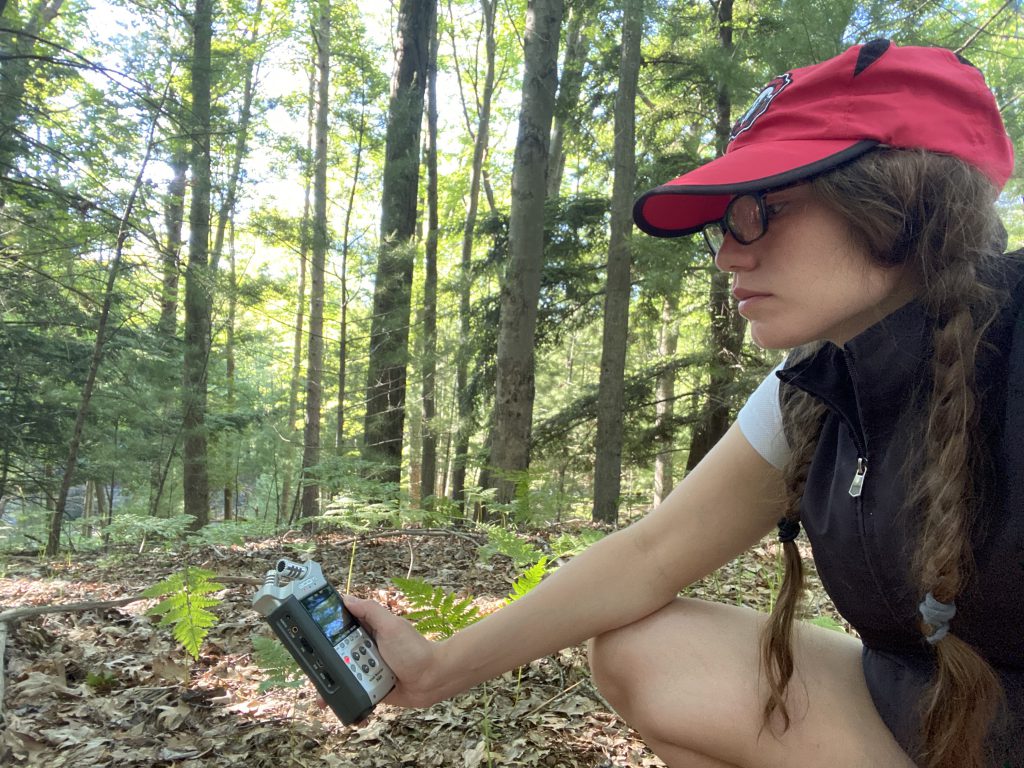 Take a class/Watch a lecture
Taking a class to upskill is a routine part of developing as a community engagement manager, but classes can also help us explore our creative side. I am fortunate that my employer (Michigan State University) has partnered with Coursera until the end of December 2020.This has opened up a slew of free classes to work through, from classes to increase my Python abilities to classes about game design and creating beats. Because these courses are free, I can browse content, lurk in discussions, and see what techniques and tools other trainers and instructors are using that might spark creativity with my own trainings. This has given me not only the freedom to explore my interests, but also to gain some new knowledge to bring back to my community (e.g., using Google Colaboratory for code sharing and trying new coding ideas without worrying about packages and dependencies).
Websites like Coursera, edX, and Udemy aren't the only options. Skillshare offers courses in art and design topics, while Masterclass features classes on a variety of topics delivered by celebrities and experts. If you are interested in supporting independent artists, check their websites for online classes and kits that you can order as well. If you are looking for free options, YouTube is a stalwart resource for tutorials and lessons on a wide variety of subjects. For example, have you ever thought that sketchnotes were interesting, but haven't had the courage to try them or known where to start? Taking one of the various YouTube tutorials or paid courses could let you try your hand at sketchnotes and embrace a sense of play and creativity for your community.

Virtual lectures can also be a fun, low-commitment (and low cost!) way to spark creativity. The MSU Center for Interdisciplinarity offers an Interdisciplinary Artist Virtual Lecture Series that we'll be continuing in the Fall. Schools of craft, such as Peters Valley School of Craft, offer virtual artist lectures as well and multiple museums are offering free memberships and lectures. Instagram and Facebook are great ways to find lectures that match your areas of interest.
Play a game
Before I started working from home full time in March 2020, I would occasionally play a board game or a one-session role-playing game (RPG) with friends. I had never thought about game development or how games could help me as a community engagement manager. This changed in May when I purchased itch.io's Bundle for Racial Justice and Equality, which included over 1500 items including zines, browser and platform-based games, and RPGs. Exploring and playing through some of these zines and games gave me the understanding that games can be small in scope and do not need to be grand or heavy on animation and technology. These lessons, and a very open community of indie game developers and resources, inspired me to try my hand at making games.
When making my own small games, I was able to embrace a sense of play and wonder. I was able to question the notion of what makes a game, and to do it in a space where I wasn't self-critical, but rather on a journey of exploration about what I enjoy and how I interact with friends. I created a small zine of my own games and felt wonder at my friends playing them and having fun. This play and exploration led me to thinking about how games can be used as icebreakers, how games can address bias, and how games can help us explore our identity.
If you're looking for creativity in a team setting, try a tabletop role-playing game. One of the best-known tabletop RPGs, Dungeons and Dragons, can be a fun way to meet new people and/or spend time with friends (via Zoom, Skype, etc.) while also using your imagination to build a character, explore a new land, and take a collaborative journey. There are also many tabletop RPGs besides Dungeons and Dragons to explore, here's a list of fan-voted top tabletop RPGs of 2020 for some additional suggestions.
Final words
I recognize the privileged position I am in to hold a full-time job and have the time/ability/finances to add extra activities into my daily routine. My goal in presenting the previous activities isn't to provide a list of perfect activities for sparking creativity. Rather, it's my hope that you can use these as jumping off points for cultivating some small moments in which you can play, learn, explore, or recharge at your own pace and in your own way.
ABOUT THE AUTHOR
Dr. Stephanie E. Vasko is the Managing Director for the Michigan State University Center for Interdisciplinarity. In this role, she develops programming for interdisciplinary scholars and for artists within the greater mid-Michigan community, develops workshops for teams to build collaborative capacity and improve their communication as part of the Toolbox Dialogue Initiative, uses machine learning to study the team science, and creates sculptures and immersive installations. She is a practicing artist; her work can be found on Instagram at @stephanievaskostudio