Shane M Hanlon is the Program Manager for AGU's Sharing Science Program and a Senior Producer with the science storytelling organization The Story Collider. Learn more about the Sharing Science Community / @AGU_SciComm and follow him @EcologyOfShane.
Community (and communication) don't happen naturally
Six months ago, I had no idea what a community manager was.
I'm the Program Manager for the American Geophysical Union's (AGU's) Sharing Science Program. My team and I work to provide scientists with the skills, tools, and opportunities to help them share their science with any audience. We hold workshops, webinars, create tools, manager social media outlets, and more, all in the pursuit of this goal. Eventually we starting pulling folks together into a network of like-minded individuals who are passionate about, and committed to, science communication (scicomm), policy, and outreach. We called it the "Sharing Science Network." At that point I don't know if I would have called it a community – but it quickly evolved into one.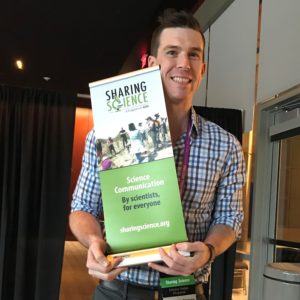 Continue reading

"Impostor syndrome and community management – lessons on building a community while building myself"