We support working groups focused on different ways to advance scientific community engagement.
In 2020, we launched a small number of groups for our community members, enabling us to build processes and documentation so that we can scale up and add additional groups later. If you're interested in joining one of the groups listed here, or have a suggestion for a future group, please email info@cscce.org.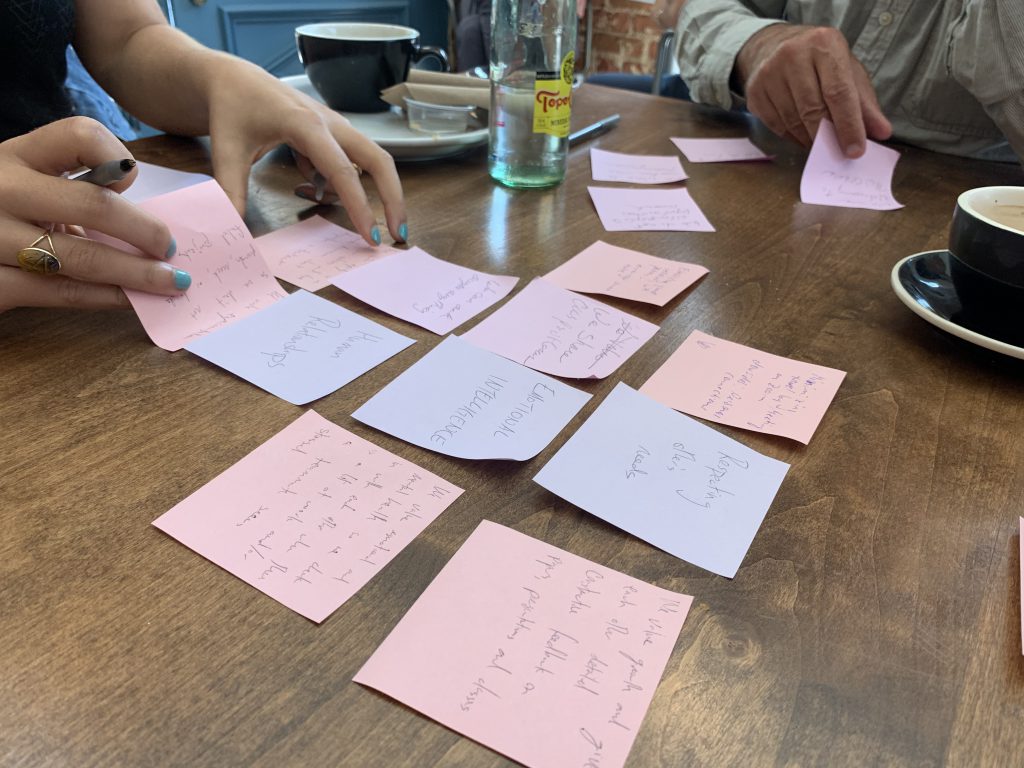 Community Champions Programs working group
Focus: This working group is focused on bringing together community managers who are planning or running champions programs to support emergent leaders within their community. The group will initially complete a survey to establish currently available resources and opportunities and then will identify projects for 2021.
Expectations: The projects for this group are currently being determined. Please read the initial blog post for more information about the group.
Chairs: Lou Woodley, Camille Santistevan, Katie Pratt
Members: Alycia Crall, Vanessa Fairhurst, Emma Ganley, Cass Gould van Praag, Lena Karvovskaya, Logan Kilpatrick, Anne Kornahrens, Zoe Leanza, Erin McLean, Esther Plomp, Brigitte Portner, Katie Pratt, Iratxe Puebla, Malin Sandström, Camille Santistevan, Elissa Schuett, Lindsey Starke, Tracy Teal, Pajau Vangay, Elisha Wood-Charlson, Lou Woodley, Claire Wyatt
Related CSCCE resources: Community champions programs resource page
Code of Conduct working group
Focus: This working group is focused initially on creating a draft code of conduct (CoC) for the CSCCE community – to cover our Slack group, website, blog and in-person events. We ultimately published a set of community participation guidelines in October 2020.
Expectations: Attend a couple of hour-long virtual meetings and do up to 4 hours of work in total between meetings.
Chair: Lou Woodley
Members: Arne Bakker, Arielle Bennett-Lovell, Chiara Bertipaglia, Alycia Crall, Emily Lescak, Katie Pratt, Tracy Teal, Steve van Tuyl, Lou Woodley
Related CSCCE resources: CSCCE community participation guidelines, CSCCE core values and core values statements worksheet.
---
Community Profiles working group
NOTE: This group is currently dormant as phase one of the project has been delivered. If/when we progress to phase two, the group will be revived and there will be an open enrollment period for new members to join.
Focus: This working group is focused on testing, sharing and completing a survey designed to gather key data about individual scientific communities. This data will be used to create downloadable community profiles that will help scientific community managers to learn more about other scientific communities, including the tools, programming and challenges that they're working with.
Expectations: The working group may continue to be involved in the recruitment of additional community profiles and iteration on the original survey and downloadable resources.
This should not require more than a couple of hours per month for each working group member.
Co-chairs: Sara Kobilka, Lou Woodley
Members: Rebecca Carpenter, Marty Downs, Leslie Hsu, Lena Karvovskaya, Erin McLean, Ann Meyer, Serah Njambi Rono.
Related CSCCE resources: CSCCE scientific community profiles
---