Successful in-person programming is a feature of many communities – and even primarily virtual communities may have an annual conference so that members can meet face-to-face. But how do you design events that are welcoming from the outset and that promote enjoyable, inclusive interactions between attendees?
Guidebook
The CALM events project team of Arne Bakker, Chiara Bertigpaglia, Megan Carter, Liz Guzy, Leslie Hsu, and Ann Meyer from the CEFP2019 cohort created a comprehensive guidebook to organizing in-person events.
by Arne Bakker, Chiara Bertipaglia, Megan Carter, Elizabeth Guzy, Leslie Hsu and Ann Meyer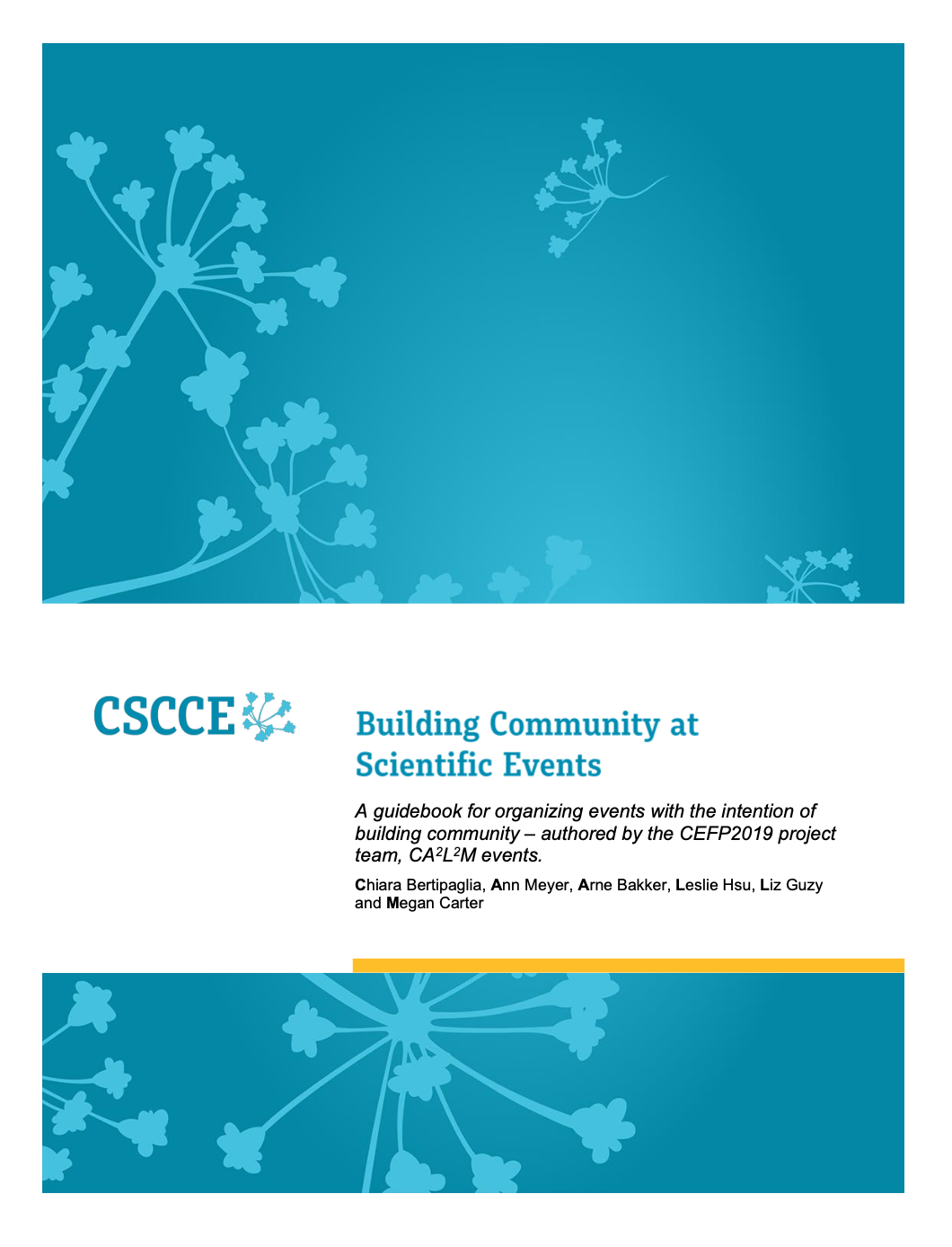 The CALM events guidebook is a comprehensive multi-chapter guide to planning and hosting events of different formats in order to build community.
Blog posts
Event formats
Icebreakers and welcomes
Pre-event interviews – In How to prepare 40 new community members for an unconference CEFP2017 Fellow, Stefanie Butland outlines the pre-event preparations that she carried out to help new members of the community feel prepared and welcome.
Breaking the ice well – CEFP Fellows Allen Pope, Amber Budden, and Stefanie Butland and mentor Aidan Budd discuss facilitating interpersonal community interactions in person. In part one they describe several icebreaker activities and in part two they describe how to bring your community along with you in what can sometimes be a nerve-wracking activity for a community manager!
Event programming