CEFP2019 is our second cohort of Fellows. They represent a diverse range of scientific communities, from research collaborations to professional associations via shared infrastructure and training communities.
Each Fellow brings a unique set of skills and challenges to the cohort. At the same time, many of our Fellows share common goals when it comes to their organizations and communities and the technology they use, and we're excited to foster their community of practice.
Meet our first cohort of Fellows – CEFP2107 – here.
2019 Fellows #CEFP2019
---
KAte BAKER
Postdoctoral Research Fellow & Community Engagement Lead, Center for Water Systems, University of Exeter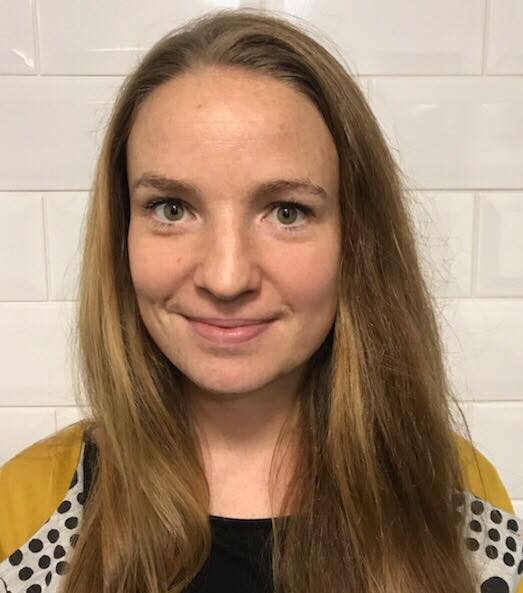 Dr Kate Baker is a Postdoctoral Research Fellow and Engagement Lead in the Centre for Water Systems at the University of Exeter, UK. In 2019 she will lead the community engagement aspects on two new European Union funded projects called NextGen and LOTUS (LOw-cost innovative Technology for water quality monitoring and water resources management for Urban and rural water Systems in India).
In 2019 Kate's top three goals are to:
i) Facilitate workshops and document the ways in which this builds community cohesion at local scale;
ii) Lead a community building workshop at an international project meeting and document how this contributes to community cohesion at the international scale;
iii) develop ways to connect an international community online so they are collaborating, sharing and learning.
---
Arne bakker
Manager of Scientific Meetings, Chan Zuckerberg Initiative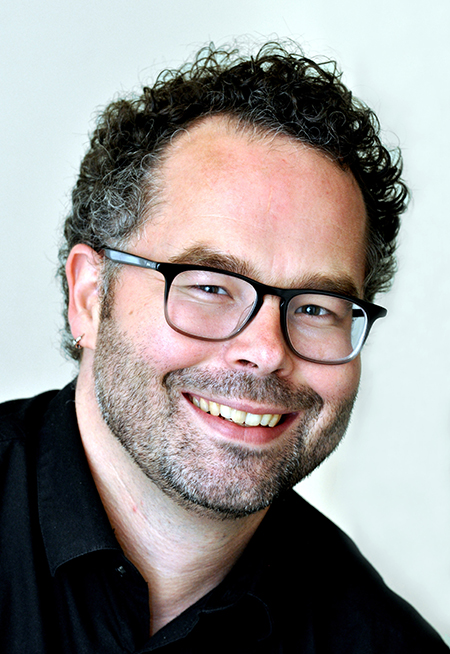 Arne Bakker is the Manager of Scientific Meetings at the Chan Zuckerberg Initiative. At CZI, Arne leads their efforts to bring scientists together through meetings, workshops and other convenings, with the goal of creating and supporting collaborative scientific communities.
In 2019 his top three goals are to: i) implement metrics and evaluation best practices to measure community engagement and collaboration outcomes, ii) experiment with virtual spaces to increase community engagement, specifically as a follow up of in-person meetings, and iii) develop a comprehensive community newsletter strategy.
---
Ellen Bechtol
Outreach Specialist, IceCube
Ellen Bechtol is Outreach Specialist for the IceCube Neutrino Observatory and Evaluation Specialist for the Large Synoptic Survey Telescope (LSST). At IceCube, Ellen manages diversity and inclusion efforts, including a newly formed multi-facility network focused on broadening participation in science. At LSST, Ellen assists with evaluation and user testing which inform improvements to education and outreach materials.
In 2019 Ellen's goals are:
1) to launch and run a new multi-facility network focused on broadening participation in science
2) run diversity and inclusion events at two IceCube collaboration meetings
3) develop robust user testing tools for the LSST outreach team to use now and in the future.
---
Arielle Bennett
Community Manager, Repositive Translational Oncology Network Initiative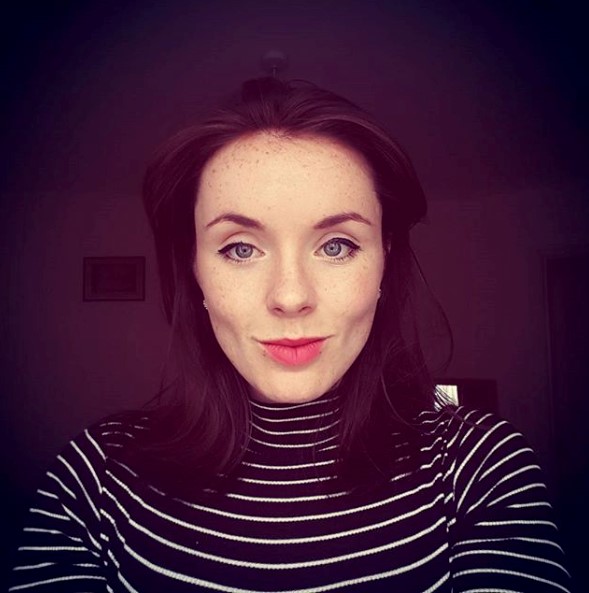 Arielle Bennett is the Community Manager at Repositive, a social enterprise seeking to enhance the success rates of pre-clinical research in cancer by connecting industry scientists with the model systems, services, and understanding they need to develop the next generation of cancer therapies.
In 2019 she'll be launching the Translational Oncology Network, a pre-competitive professional online community and events program, with the aim of expanding to 40 participating biotech companies by December 2019.
---
Chiara bertipaglia
Scientific Program Manager, Zuckerman Mind Brain Behavior Institute, Columbia University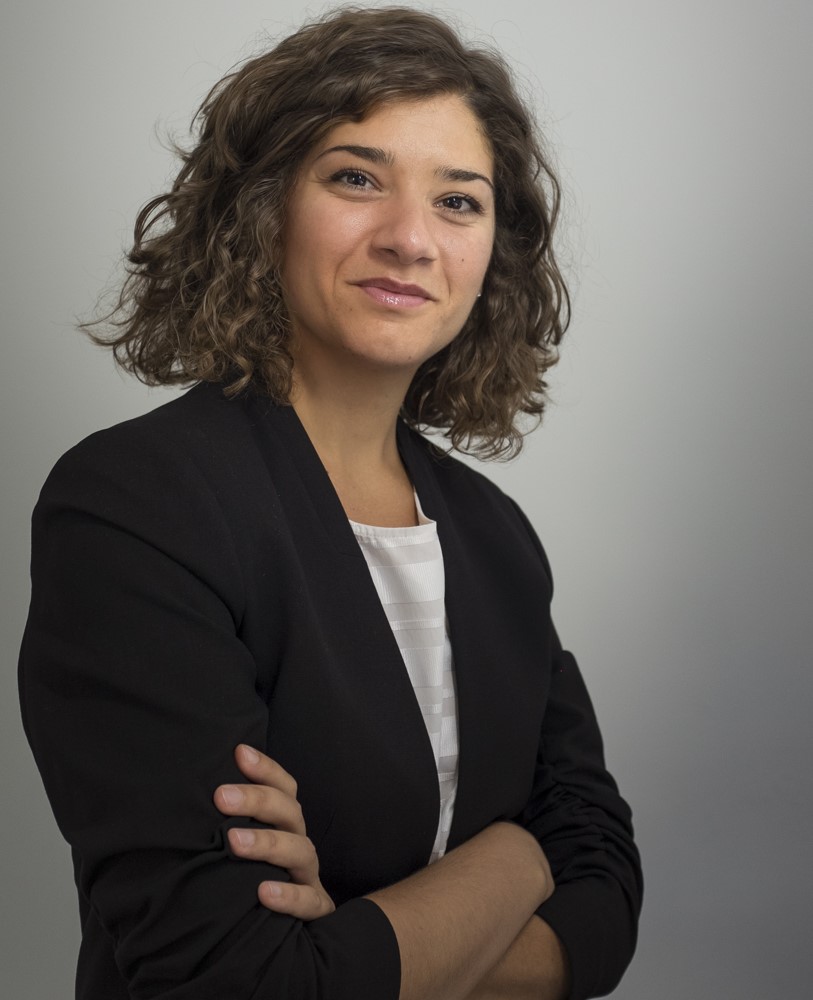 Chiara Bertipaglia is the Scientific Program Manager at the Zuckerman Institute's Office of Scientific Programs, an effort born to create programs fostering collaboration, skills development, and community building among scientists at diverse career levels. An advocate of early career scientists, Chiara aims to establish a supportive professional and social environment by developing targeted programs to build scientific and leadership skills.
Her goals for CEFP2019 are: Learn how to make best use of existing online and offline tools to foster a sense of belonging among scientists, making the environment a truly inclusive one where all members feel engaged; Use evidence-based practices to create, curate and spread through appropriate platforms (including social media) engaging content; Use the most effective assessment metrics and tools to measure the success of the community engagement programs run in the Institute; Enter a network of colleague professionals with whom to share best practices to improve collaboration and community ­building in science.
---
megan carter
Community Director, ESIP
Megan Carter is the Community Director of the Earth Science Information Partners (ESIP), a community-driven organization that facilitates collaborations between people across traditional boundaries —organizations, sectors, disciplines, systems and data— on common Earth Science data challenges. In her role, Megan supports 20+ clusters around topics, such as data stewardship, information technology and interoperability, and application areas like disaster response, climate, energy, agriculture, and more. Megan is passionate about lowering barriers to collaboration by fostering connections between people, information, and tools that enhance data and sample collection, stewardship, use, and reuse.
Over the next year, Megan plans to: (1) grow communication and interaction between clusters; (2) document and streamline cluster activities and workflows; (3) define and track cluster metrics; and (4) help the 2019 Class of ESIP Community Fellows define and meet their goals.
---
Liz guzy
Administrator, EDGE Center and SRP, University of Washington
Liz Guzy is Administrator for the Center for Exposures, Diseases, Genomics and the Environment (EDGE) and the Superfund Research Program (SRP), two large National Institute of Environmental Health Sciences (NIEHS) research centers at the University Washington (UW). She is looking forward to learning new ways to engage interdisciplinary members and increase collaborations between members of these Centers.
Her top goals are: 1) Implement new and creative "in-reach" opportunities among Center members that will enhance collaborations with other interdisciplinary scientific enterprises at the UW, 2) Organize and host an engaging national scientific meeting of the NIEHS Superfund Research Program, with over 400 attendees, 3) Help establish a Center for Disaster Response Research, focus to include wildfire health impacts, which will include local, regional, state and federal governmental agencies.
---
Lars Hammarström
Strategic Relations Officer, KTH Royal Institute of Technology Science for Life Laboratory
Lars Hammarström is Strategic Relations Officer of SciLifeLab, Sweden's national center for molecular biosciences. Lars has over 15 years' experience from biotech, pharma, and academic life science research and research management, utilizing his background to developing collaborative strategies both within SciLifeLab's community of scientists and externally towards industry and healthcare.
Lars' goals for 2019 are 1) to launch the SciLifeLab External Relations Office – a new initiative to build stronger relationships between SciLifeLab's academic community and healthcare and industry, 2) formalize an improved legal organizational framework for SciLifeLab's national community, and 3) engage the SciLifeLab community in preparing an action statement to the government for renewed and increased SciLifeLab funding for 2020-2028.
---
Shane Hanlon
Program Manager, AGU Sharing Science Program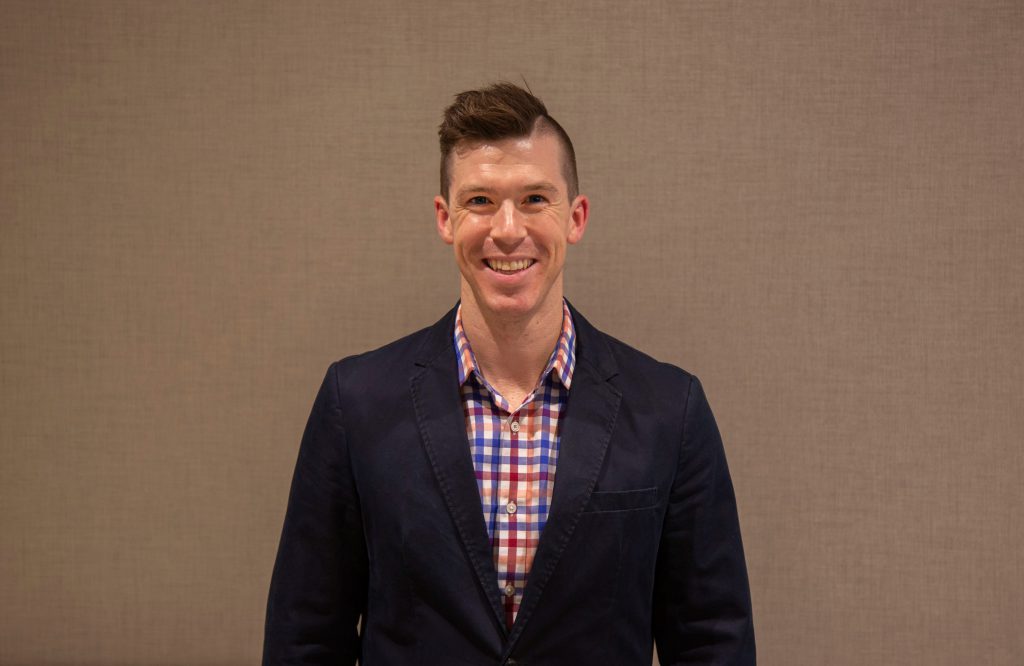 Shane M Hanlon, PhD, is the Program Manager of the American Geophysical Union's (AGU) Sharing Science Program where he serves as a scientist who teaches other scientists how to talk to non-scientists. He is also a producer and co-host with the science storytelling organization The Story Collider where scientists and non-scientists alike tell true, personal stories about science live on stage, as well as for AGU's podcast Third Pod from the Sun.
His goals in 2019 are to expand the reach of the Sharing Science Program beyond AGU members, successfully carry out an average of one science communication training workshop per month, and learn ways to track the progress of his community.
---
Rayna Harris
Technical Facilitator, Data Commons Pilot Phase Consortium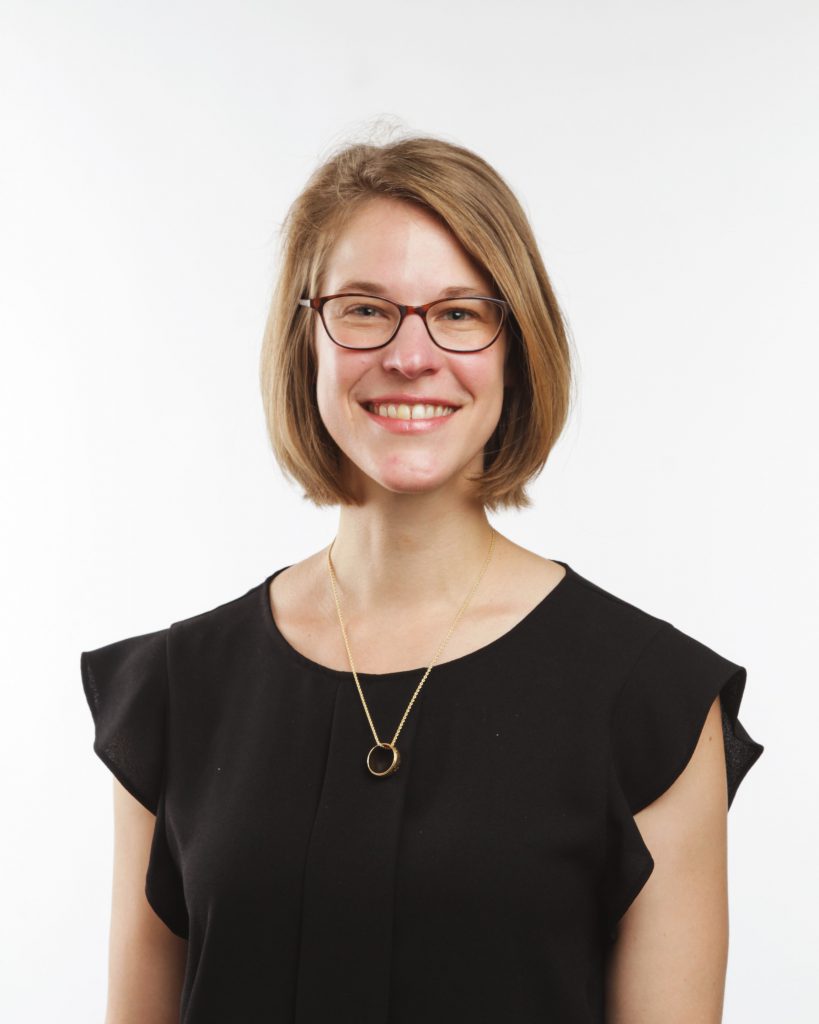 Rayna Harris is the Technical Facilitator for the Data Commons Pilot Phase Consortium, a large, NIH-funded project that aims to accelerate biomedical discovery by making biomedical data more findable, accessible, interoperable, and reusable. Rayna is responsible for organizing events to enhance collaboration as well as developing onboarding and training materials to help new members integrate into our rapidly growing and community of scientists and engineers all over the US and the UK.
Rayna's goals for 2019 are to develop, implement, assess, and share new strategies for supporting asynchronous communication, community governance, and community growth through scalable infrastructure.
---
Toby Hodges
Bioinformatician, EMBL Bio-IT Project
Toby Hodges coordinates the EMBL Bio-IT Project, supporting the computational biology/bioinformatics community at the European Molecular Biology Laboratory in Heidelberg, Germany. He provides training and consultation to the community and facilitates the many voluntary contributions from community members that are the cornerstone of the project.
His goals for 2019 include: ensuring the long-term sustainability of the project's activities; increasing outreach to and support of EMBL's other research stations around Europe; and developing a web portal to host training material produced by the Bio-IT community.
---
Leslie Hsu
Coordinator, USGS Community for Data Integration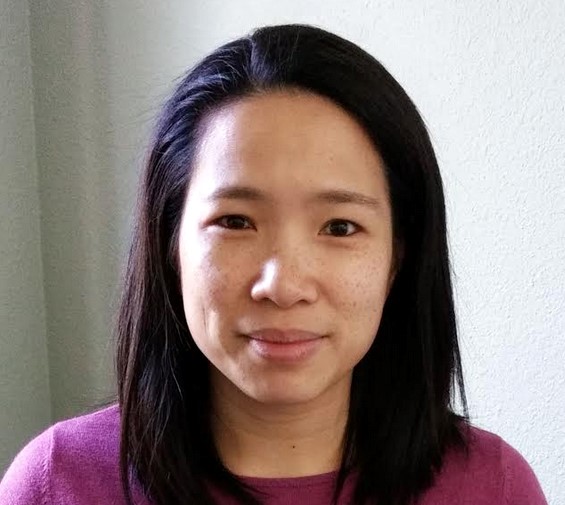 Leslie Hsu is the coordinator of the USGS Community for Data Integration (CDI), a group whose goal is to build the shared knowledge base in Earth science data integration and management. As coordinator, her role is to provide a forum for members to interact and solve data challenges together, and to organize opportunities for members to build their skills in handling scientific data.
In 2019 her top three goals are to:
i) promote the maintenance, use, and reuse of CDI-supported tools and best practices,
ii) increase content generation from CDI members on the community platform
iii) increase the awareness of the CDI, its goals, and its activities to help advance integrated science.
---
Ann Meyer
Knowledge and Research Exchange Manager, Ontario Institute for Cancer Research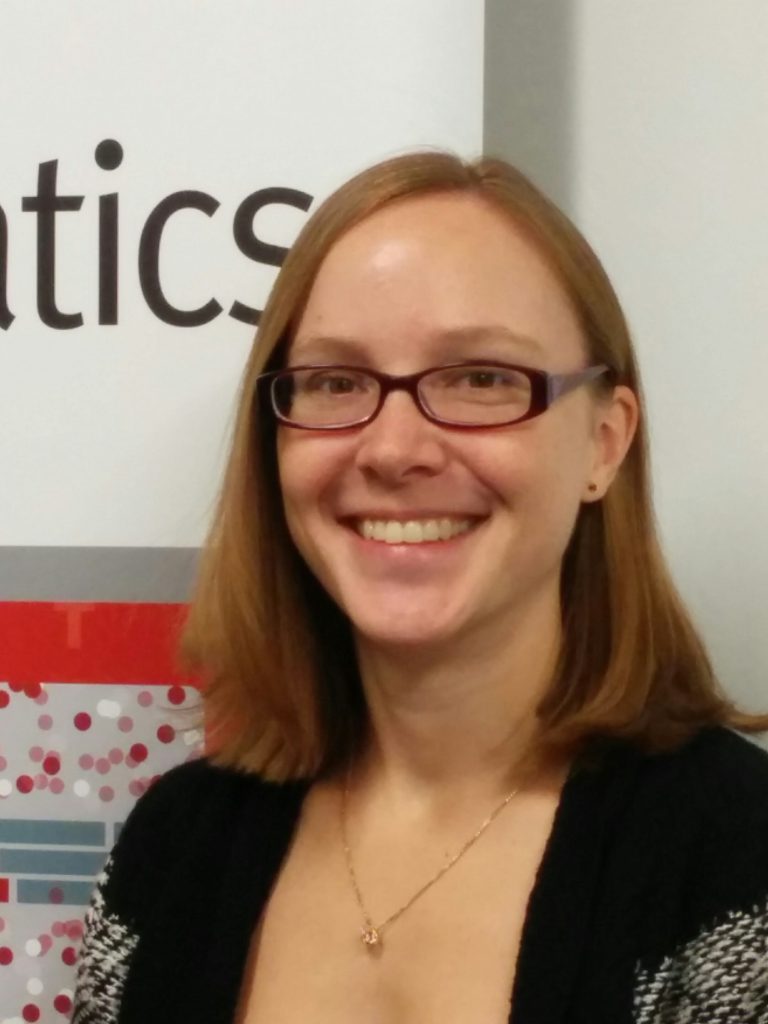 Ann Meyer is the coordinator for the Canadian Bioinformatics Workshops series (bioinformatics.ca), the Knowledge and Research Exchange manager at OICR, and the Chair of the Promotion and Outreach committee for the Global Organization for Bioinformatics Learning, Education and Training (mygoblet.org). She received her Ph.D. in Plant Agriculture with a focus on genetics and plant breeding from the University of Guelph and held a post-doctoral fellowship in the Department of Pathobiology before moving to her current role at OICR.
In 2019, her goal is to increase the reach and utility of the bioinformatics.ca online spaces to foster more relationships within the Canadian bioinformatics community.
---
Julianna Mullen
Site Manager, Ocean Acidification Information Exchange
Julianna Mullen is the Site Manager for the Ocean Acidification Information Exchange, an online forum catalyzing response to ocean and coastal acidification through collaboration and the sharing of knowledge. A marine biologist and writer by training, her passion is making science more impactful through community engagement and effective communication.
Julianna is looking forward to making 2019 a success by increasing participation of the OA Information Exchange's newest members, establishing partnerships with international organizations, and discovering new ways to energize online participation.
---
Brit myers
Project Manager, ARCUS
Brit Myers is a Project Manager for the Arctic Research Consortium of the United States (ARCUS), a nonprofit consortium of leading Arctic research institutions that share the belief that a well-connected and highly collaborative Arctic research community is the most effective way to advance and leverage our knowledge about this special region of the world. Drawing on two decades of work with creative, interdisciplinary, and boundary-crossing professional teams, Brit is excited to be involved in the Community Engagement Fellows' efforts to professionalize the role that research community managers play in scientific collaborations.
In 2019, Brit will be working with the ARCUS community to: 1) develop a number of new collaborative research proposals, 2) engage ARCUS member institutions around strategic plan implementation, and 3) host a series of Arctic research meetings and events, such as the SEARCH program's ArcticFutures 2050 conference.
---
serah njambi
Community Engagement Lead, The Carpentries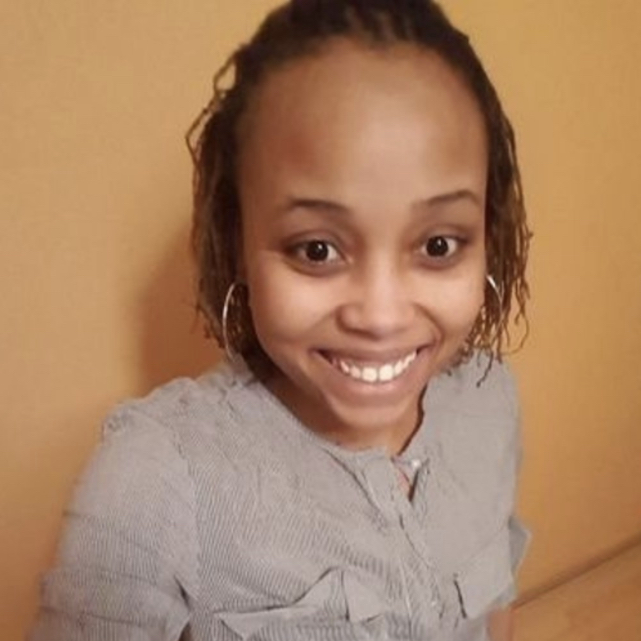 Serah Njambi Rono is the new Community Engagement Lead for The Carpentries, a global community teaching foundational computational and data science skills to researchers in academia, industry and government. With a Computer Science background and over five years experience as an open data and open source advocate, she has worked to equip communities in various parts of the world with skills and resources that empower them to work more efficiently and make more informed decisions in their specific domains.
In 2019, Serah aims to (i) immerse herself in an active community of like-minded folk in the Community Engagement Fellowship Program, trading experiences, exchanging ideas, and working together towards the same goal – stronger and more robust communities in science in the organisations we are affiliated with; (ii) help develop, engage and support a more cohesive and collaborative environment for local and global Carpentry communities.
---
naomi penfold
Associate Director, ASAPbio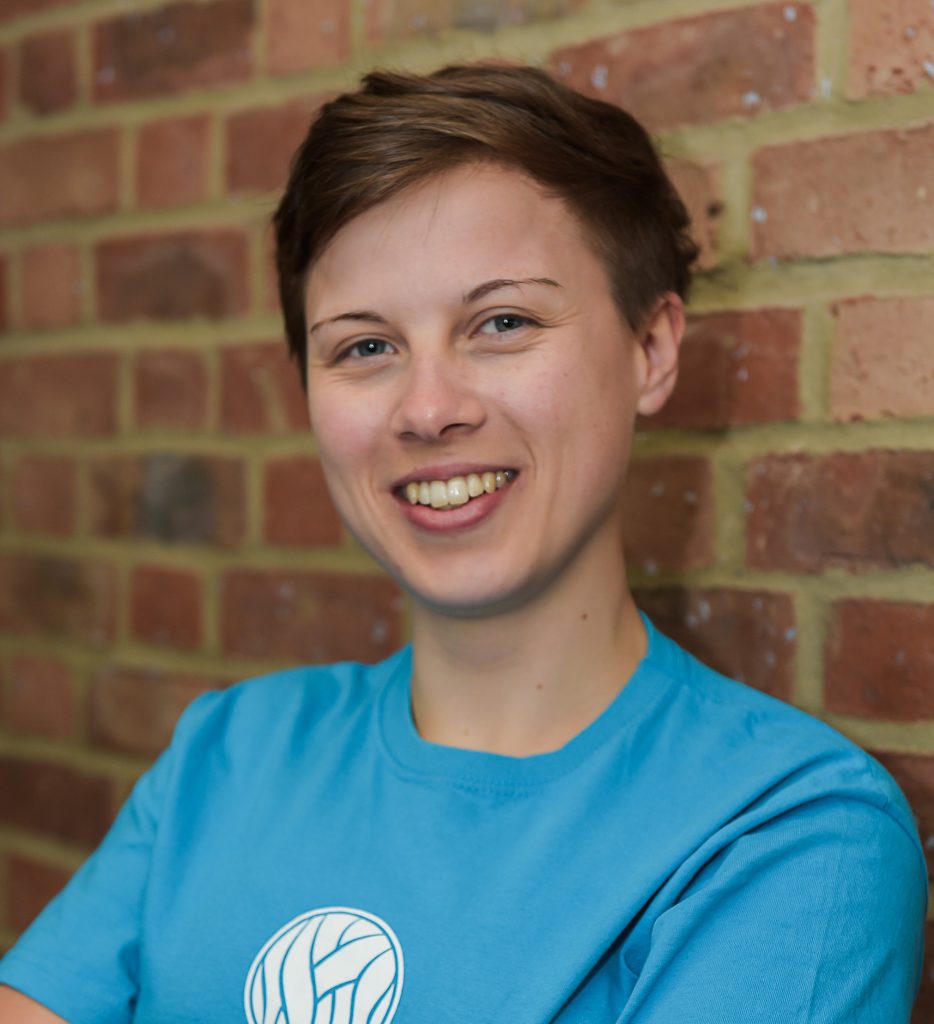 Naomi Penfold is Associate Director of ASAPbio (Accelerating Science and Publication in biology), a scientist-driven nonprofit initiative to promote innovation and transparency in life sciences communication. To facilitate the growth of preprints, ASAPbio want to help many different communities have conversations about their productive use. For this, Naomi is managing and growing the community of ASAPbio ambassadors, creating resources to enable advocacy for (and education about) preprints, and driving discussions on best practices.
In 2019 her goals are to: (i) evolve and grow the current 130-strong ASAPbio ambassador group into a larger network of 10+ subgroups taking local or field-specific action to advance preprinting, and with the addition of ambassadors in under-represented geographic areas and fields; (ii) organize an in-person and videocasted meeting and engage the community in discussions of best practices around preprinting; and (iii) develop and test a training program to support early career researchers to convince their co-author(s) and/or group leader(s) to try preprinting for the first time.
---
tom quigley
Community Manager, Conservation X Labs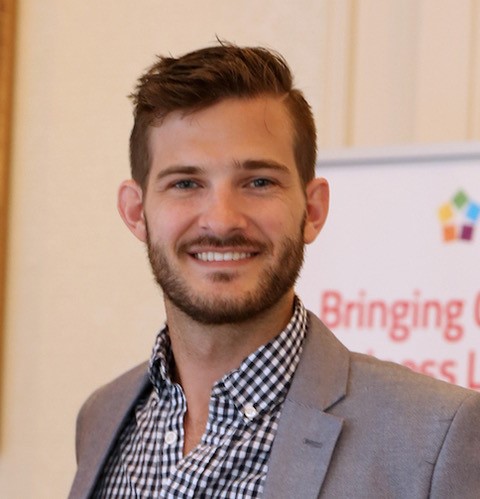 Tom Quigley is the Community Manager for the Digital Makerspace at Conservation X Labs, a technology and innovation startup in conservation that aims to end human-induced extinction. Tom's background is a unique blend of conservation fieldwork in forest, urban, and coral reef ecosystems, and entrepreneurial experience from launching and running a financial video-on-demand startup.
In 2019 his top three goals are to provide advisory support for selected tech projects to accelerate their growth and impact, create and initiate a robust product strategy and roadmap for the Digital Makerspace, and increase engagement, growth, and kinship of the Digital Makerspace community.
---
jessica rohde
Web Manager / Communications Officer, IARPC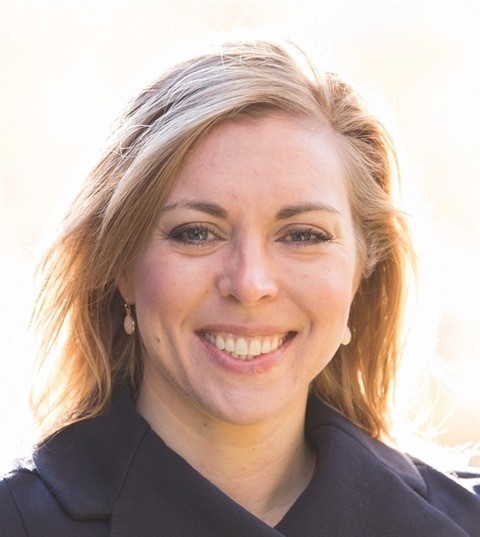 Jessica Rohde is the Web Manager / Communications Officer at the Interagency Arctic Research Policy Committee (IARPC), which coordinates Arctic research and monitoring across the U.S. Federal government. Jessica is passionate about helping scientists form more effective interdisciplinary collaborations by providing science communication training and catalyzing connections across the community of 2000 researchers at www.iarpccollaborations.org.
In 2019 she will be working to improve her use of website analytics to increase community engagement and will also be training her second cohort of early career Arctic scientists in an online interdisciplinary science communication course.
---
camille santistevan
Associate Director for Public Relations, Advanced Science Research Center at The Graduate Center, CUNY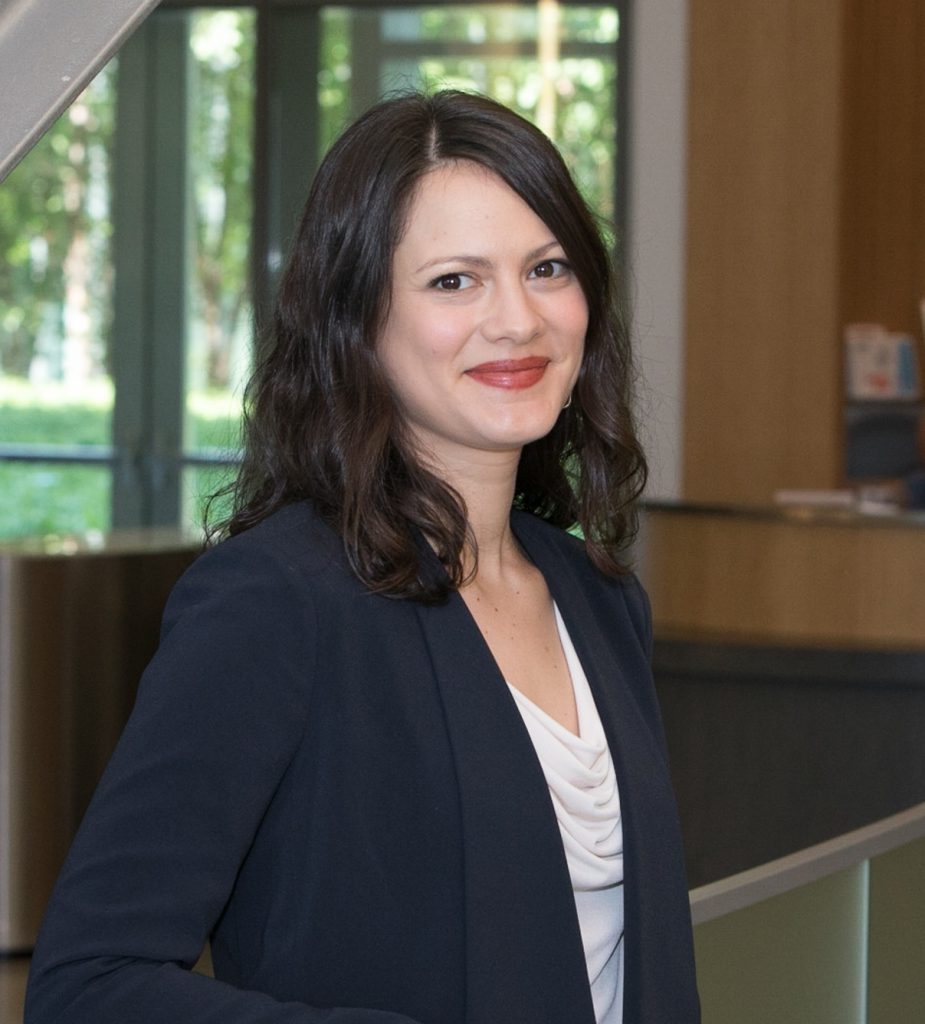 Camille Santistevan is the Associate Director for Public Relations at the Advanced Science Research Center (ASRC) at The Graduate Center, an interdisciplinary core facility that elevates scientific research and education at the City University of New York (CUNY) through initiatives in five distinct, yet increasingly interconnected disciplines: environmental sciences, nanoscience, neuroscience, photonics, and structural biology.
Her goals for 2019 are to i) improve existing community-building activities at the ASRC and The Graduate Center ii) secure additional funding to expand such activities, and iii) integrate her work as a AAAS Community Engagement Fellow with the ASRC's 2019-2023 strategic plan.​
---
jen shook
Senior Program Manager, National Geographic Society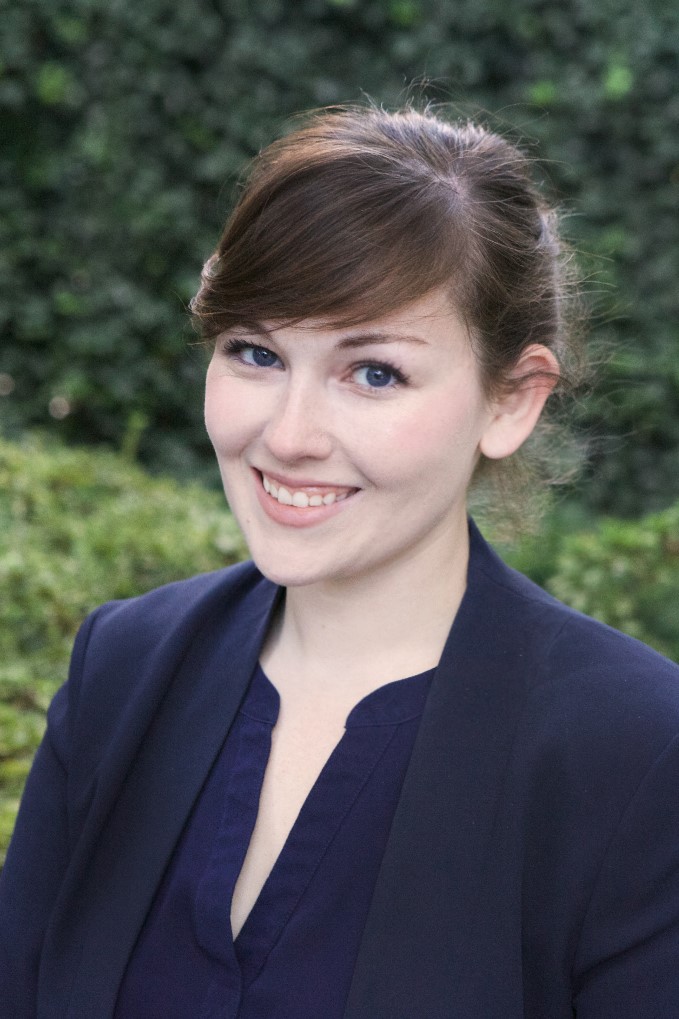 Jen Shook is a Senior Program Manager at the National Geographic Society. She oversees explorer community development, designing opportunities that support a global network of National Geographic explorers. With a background in visual communication and anthropology, she is passionate about supporting and sharing science and worked for several years with photo and citizen science communities, which led her to develop community opportunities for National Geographic explorers.
Her 2019 goals are to grow the newly launched National Geographic Explorer Online Community; design accessible and inclusive community activities; and to help this community connect, collaborate and more effectively share their work with the world.
---
korie twiggs
Community Manager, ASTC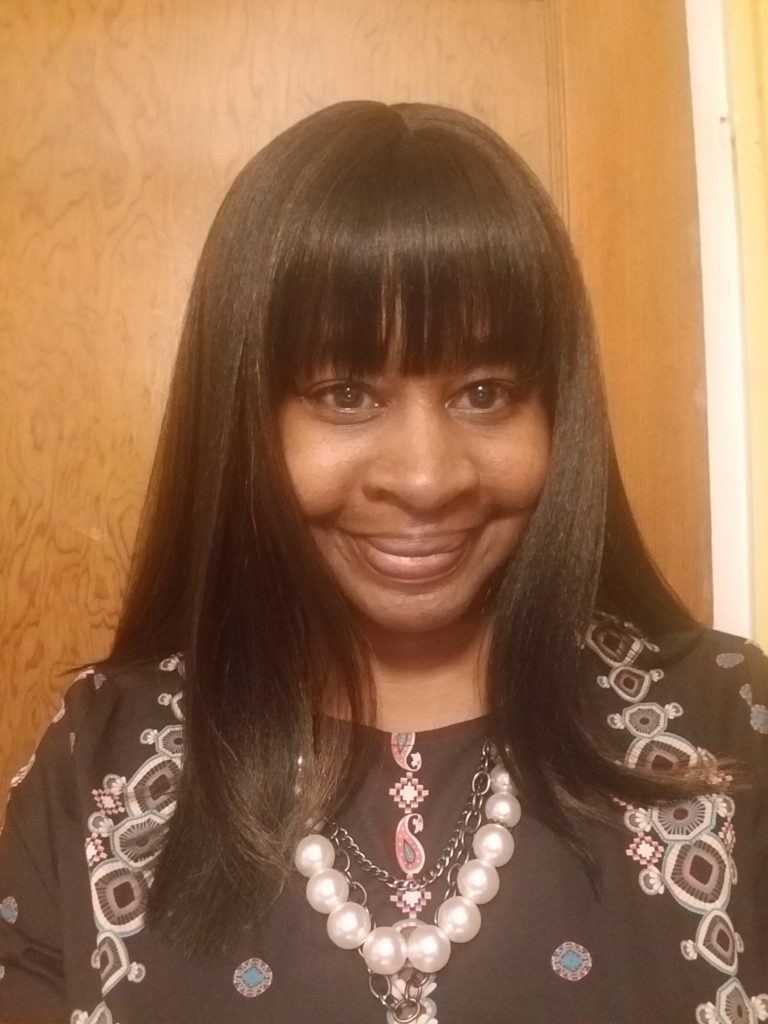 Korie Twiggs is the Community Manager in the Professional Development group at the Association of Science-Technology Centers (ASTC). With over a decade of experience working in museums and museum associations, she is excited to explore the intersection of informal and formal STEM learning to engage and advance the online communities of science centers, museums, and museum stakeholders that she currently manages.
In 2019, her top three goals are to: Design and test a Community of Practice (CoP) bi-annual survey to collect valuable user data and determine the needs of community members; Identify a robust set of metrics that will be collected to determine the "health and wellness" of a CoP and describe a set of measurable criteria that define community success. Existing CoPs will be assessed against these criteria; Provide an annual "State of CoPs" report for ASTC and the wider informal STEM learning field that will share outcomes from the survey.
---
kathryne woodle
Program Manager, APS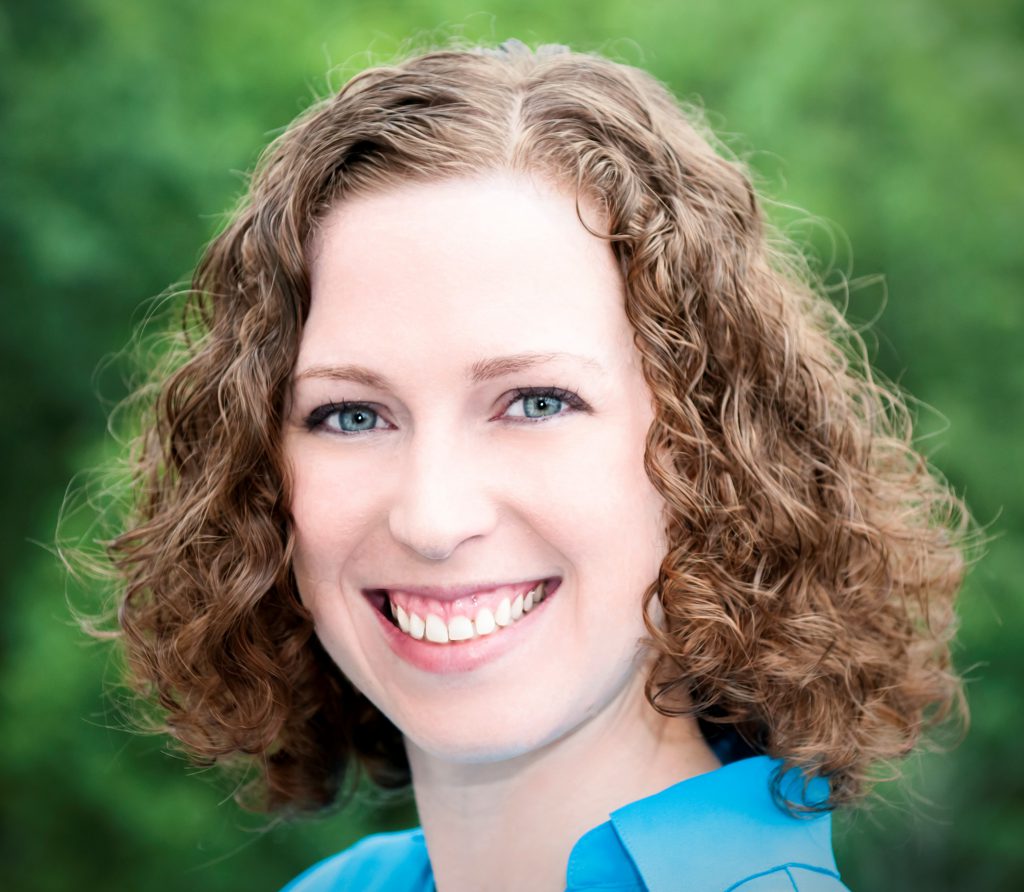 Dr. Kathryne Sparks Woodle is an Education and Diversity Programs Manager at the American Physical Society, a professional society of physicists representing over 55,000 members in the U.S. and throughout the world. With a background in particle astrophysics and education, she primarily works on STEP UP 4 Women (stepup4wormen.org), a project which aims to enact cultural change in physics by providing high school physics teachers evidenced-based resources to reduce barriers and inspire young women to major in physics in college.
In 2019, she hopes to: Facilitate the first cohort of STEP UP Ambassadors, high school teacher leaders who are experts in using STEP UP materials, to join the project; Mobilize STEP UP Change Agents (undergraduate students, faculty, etc.) to visit high schools and register teachers online; and Engage the Physics Teacher Education Coalition (PhysTEC.org) to incorporate STEP UP materials in pre-service physics teacher training.